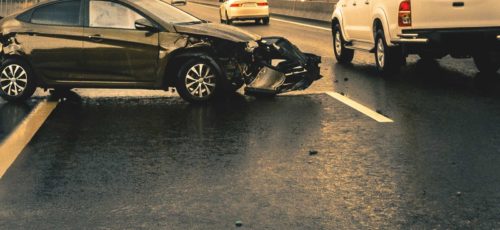 Personal Injury Attorney Jackson
Located in the Sierra Nevada Foothills in Amador County, California, the city of Jackson presents a quaint mix of historical sites and modern development. As the county's trade center, Jackson boasts of shopping centers and businesses supported by government offices that are located in the city.
Formerly known as "Botilleas", Jackson occupies a land area of approximately 3.7 square miles and had an estimated population of 4,651. This city enjoys warm summers and mild winters with occasional rains and snowfall.
Things to See and Do
This city offers a wide selection for dining, shopping, and outdoor recreational activities. Visitors can take a walking tour of the Jackson Main Street which showcases antique shops, small boutiques, bars, and historic buildings such as the Amador County Museum, Jewish Synagogue Monument, First Catholic Church Site, and Café de Coco. Wine lovers can visit nearby Shenandoah Valley which is known for its premium wines. A must-see attraction is the Kennedy Tailing Wheels Park which contains mining relics in the Mother Lode.
As in anywhere else in the United States, tourists and locals alike are vulnerable to accidents as they go about their daily routines in Jackson.
Personal Injury in Jackson
There are, of course, many different types of accidents. Motorists may collide with other vehicles or crash into pedestrians, motorcyclists, or bike riders. Customers or visitors may slip and fall on floors or steps in establishments.
If you suffer an injury due to the fault or negligence of another person in Jackson, it's important to seek immediate medical treatment. You should also speak to an experienced Stutter Creek personal injury attorney about the possibility of receiving compensation for your injuries.
Claiming Compensation
In California, depending on the circumstances of an accident, an injured party may claim compensation from the party responsible who may or may not be insured. Your personal injury attorney can evaluate your situation, identify the party responsible for your injuries, and take appropriate steps to protect and enforce your rights.
The amount of compensation that you may recover will include your medical expenses, time off from work, lost earnings, and costs for physical therapy and rehabilitation, as well as your pain and suffering.
Representing Clients in Jackson
In the city of Jackson and other locations in Central Valley, California, the Redkey Gordon Law Group provides a comprehensive menu of personal injury representation for clients throughout the Sacramento area, Amador County, and Calaveras County. Our firm has years of experience in personal injury cases such as truck accidents, car accidents, motorcycle accidents, slip/trip and fall accidents, pedestrian incidents, and wrongful death.
We invite you to speak to one of our friendly Stockton personal injury attorneys by calling 209-267-1685. Book a free initial consultation and learn more about how we can help you.
Directions to Redkey Gordon Law 40 Hanford St. Suite B Sutter Creek, CA 95685 from Jackson, CA
These directions are from Google Maps starting from:
Jackson, CA
Total Est. Time: 9 min
Total Est. Distance: 4.4 mi
Head northwest on N Main St toward Court St

Turn left toward CA-49 N/CA-88 W/Sutter St

Turn right at the 1st cross street onto CA-49 N/CA-88 W/Sutter St
Continue to follow CA-49 N/CA-88 W

Turn right onto CA-49 N

Turn right onto Old Calfornia 49

Turn right onto Randolph St

Turn left at the 1st cross street onto Boston Alley
Destination will be on the left
Call us today (209) 267-1685
We are located at:
Redkey Gordon Law Corp
40 Hanford St. Suite B
Sutter Creek, CA 95685
We Also Serve The Following Areas:
Practice Areas
Testimonial
The best law firm in Amador County. Extremely professional, thorough, and fun to do business with!
Will B.
Request A Consultation
For a free consultation with a trusted personal injury attorney, call our office
or fill out the questionnaire below and we will get back to you shortly!