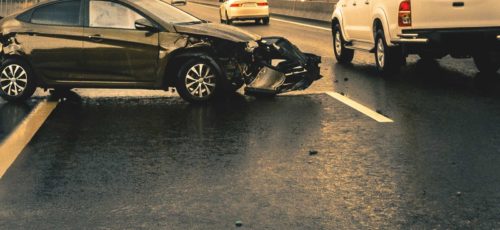 Stockton, California

Personal Injury Attorney San Joaquin County
San Joaquin County is located in northern California, near the city of Sacramento. Despite sharing a name, San Joaquin County is not home to the city of San Joaquin, which is situated in Fresno County. Instead, San Joaquin County is best known for the city of Stockton, its county seat, and a bustling community outside of Sacramento.
European settlement of the area dates back to the early days of California. In fact, San Joaquin County, which is named after the San Joaquin River that runs through it, was one of the original counties in California. Today, San Joaquin County has grown into a thriving cluster of communities, including the Stockton Metro Area.
In addition to its county seat, San Joaquin County also includes the combined statistical areas of San Jose, San Francisco, and Oakland. Located in Northern California's Central Valley, San Joaquin County is just a short trip from the San Francisco Bay Area, one of the West Coast's most influential cultural and innovative hubs.
As is the case with all towns in the U.S., San Joaquin residents and visitors are exposed daily to the possibility of suffering personal injuries – whether from road accidents, slip and fall accidents, dog bites, or medical negligence. Sadly, such injuries may result in the loss of a life.
Wrongful Death in San Joaquin County
Losing a loved one is devastating. This is particularly true in cases of wrongful death, or the untimely passing of another due to negligent behavior.
Unfortunately, wrongful death cases are not uncommon. There are a number of negligent actions that can cause or contribute to wrongful death. For example, a company that failed to perform routine preventative maintenance on a vehicle may be implicated in the death of a driver that was caused by faulty or broken parts.
And while no amount of compensation can bring them back, it can provide you and your family financial comfort as you rebuild your life. No one is ever prepared to lose a loved one to wrongful death, and it is not uncommon for the victim's family to face mounting challenges, including lost wages, pain, and suffering, or leftover medical costs.
How Do I File a Wrongful Death Claim?
If you have lost a loved one due to the negligence of another individual or entity, it is in your best interest to contact a personal injury attorney to inquire about recovering damages in a wrongful death claim. In the state of California, damages in wrongful death cases are separated into two categories – economic and non-economic damages. Only a qualified personal injury attorney can advise as to your best course of action regarding the recovery of such damages.
In San Joaquin County and the communities around Sacramento, Redkey Gordon Law Corp. serves as an advocate for the families of victims of wrongful death. We know that nothing can bring back your loved one, but that does not mean that you do not deserve justice and closure. Our attorneys will work with you to ease the financial burden and protect the future interests of you and your loved ones.
Our attorneys are ready, willing, and able to help you with your wrongful death claim. To get started, contact our personal injury experts at 209-267-1685.
Directions to Redkey Gordon Law 40 Hanford St. Suite B Sutter Creek, CA 95685 from San Joaquin County, CA
These directions are from Google Maps starting from:
San Joaquin County, CA
Total Est. Time: 56 min
Total Est. Distance: 47.1 mi
Head north on S Kaiser Rd toward CA-4 W

Take S Jack Tone Rd, Clements Rd and CA-88 E to Randolph St in Sutter Creek

Turn right onto CA-4

Turn left at the 1st cross street onto S Jack Tone Rd

Turn right onto Comstock Rd

Turn left onto Clements Rd

Turn right onto CA-12 E/CA-88 E

Turn left onto CA-88 E

Turn left onto Ridge Rd

Turn left onto Old Sutter Hill Rd/Sutter Hill Rd
Continue to follow Sutter Hill Rd

Turn right onto Main St/Old Calfornia 49

Drive to Boston Alley

Turn right onto Randolph St

Turn left at the 1st cross street onto Boston Alley
Destination will be on the left
Call us today (209) 267-1685
We are located at:
Redkey Gordon Law
40 Hanford St. Suite B
Sutter Creek, CA 95685
Practice Areas
Testimonial
The best law firm in Amador County. Extremely professional, thorough, and fun to do business with!
Will B.
Request A Consultation
For a free consultation with a trusted personal injury attorney, call our office
or fill out the questionnaire below and we will get back to you shortly!