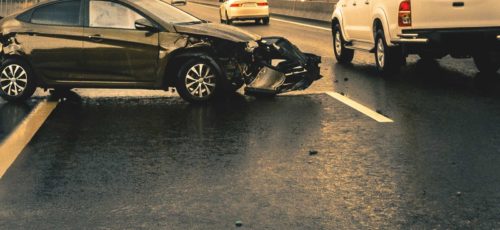 Sutter Creek, California

Estate Planning
Comprehensive estate planning covers nearly every aspect of life. It begins with protecting yourself and your personal dignity, and extends to protecting your loved ones and your hard-earned assets.
Follow the links below to learn more about our Estate Planning and Personal Injury services provided at Redkey Gordon Law Corp:
Estate Planning Practice Areas
Fundamental Estate Planning
There are many legal strategies involved in estate planning, including wills, revocable living trusts, irrevocable trusts, durable powers of attorney, and health care documents.
Learn more about the Estate Planning process.
Probate Law
This area of the law is also very tedious and complicated. A probate attorney in California must be able to identify and resolve pertinent issues quickly, regardless of the situation. Our firm is well qualified to handle probate matters with years of experience behind us. We can make the process go smoothly and quickly with our extensive knowledge and skills in this area.
Probate & Estate Administration
This is the term used to describe the processes used for the transferring of estate assets after a death. Assets that will be transferred under the terms laid out in a will must go through probate. When the assets are being transferred by terms 'outside' of a will, in other words by 'operation of law', or terms that were planned for in a trust rather than a will, are governed via an Administration process. The term Administration can also refer to a process whereby the transference of assets are governed according to the rules of the state (no will exists). We can make this type of process more efficient, mush easier, and give you peace of mind as you go through a very difficult time.
Learn more about Probate and Estate & Trust Administration.
Business Formation
If you need assistance with planning and then forming a proper entity for meeting your goals, we can help with that as well. We work alongside you to determine what your goals are and to understand your main objectives. We take great pains to ensure you understand about all the benefits involved with forming various types of large or small entities.
Learn more about Business Formation.
Wills & trust litigation
If you need to contest a trust or a will that is attached to a loved one's estate it can be less than an ideal situation. Sometimes though, it is entirely necessary. There are times when certain situations arise that can cause families as well as beneficiaries to question the administration or distribution of an estate. We have you covered in these inconvenient circumstances as well.
Learn more about Wills & Trust Litigation.
Conservatorship, guardianship & incapacity planning
In order to anticipate any need for assistance, people can designate an agent. This is done under a 'Durable Power of Attorney for Health Care'. For this to be valid the party who is making this power of attorney needs to have capacity. Usually this need to have a representative will be determined once capacity has already been diminished.
Learn more about Conservatorship, Guardianship & Incapacity Planning.
Elder law
This is yet another aspect involved with estate planning. It focuses mainly on the needs of individuals and families as they get older. The issues involved with aging can include long-term care (maybe a nursing home), senior housing, guardianships, Medicare, Medicaid, health care documents, and home health care.
Learn more about planning for Long-Term Care.
Medicaid Crisis Planning
Locating and being able to afford care, especially on short notice, is another very stressful and draining circumstance. We are qualified and ready to help you determine exactly what your best options are regarding care and how you can qualify to receive Medicaid and finance the necessary care.
Learn more about Medicaid Crisis Planning.
Special needs planning
Special Needs Estate Planning focuses on providing for the special needs of our loved ones with disabilities when we are no longer there to organize and advocate on their behalf. Parents of children with special needs must make careful estate planning choices to coordinate all of the legal, financial, and special care needs of their children – both now and in the future.
Learn more about California Special Needs.
Charitable planning
We encourage and assist the tradition of giving to charitable causes, including the employment of tax-advantaged strategies that maximize the value of your gift. We help clients make charitable gifts and practice good stewardship in the most tax-efficient manner.
Learn more about Charitable Giving Strategies.
Estate tax planning
Historically speaking, the federal estate tax is an excise tax levied on the transfer of a person's assets after death. In actuality, it is neither a death tax nor an inheritance tax, but more accurately a transfer tax. There are three distinct aspects to federal estate taxes that comprise what is called the Unified Transfer Tax: Estate Taxes, Gift Taxes, and Generation- Skipping Transfer Taxes. Legal planning to avoid or minimize federal estate taxes is both a prudent and an important aspect of comprehensive estate planning.
Learn more about Estate Tax Planning.
Business succession
Family businesses are the backbone of the American economy. From agriculture to services, technology and manufacturing, family businesses generate an estimated one-half of the U.S. Gross National Product and pay half of all wages earned in this country.
Find out how we can help you preserve your family business.
Asset protection
Asset protection planning involves making prudent decisions today to protect yourself, your business, and your hard-earned assets from loss due to lawsuits, creditors or bankruptcies.
Find out how we can help you protect your assets today.
Real estate
We handle all the legal aspects of sales and purchases of real estate. That includes foreclosures, development, mortgages, construction, and leases of both residential and commercial real estate.
Learn more about Real Estate.
Related Link:
Practice Areas
Testimonial
The best law firm in Amador County. Extremely professional, thorough, and fun to do business with!
Will B.
Request A Consultation
For a free consultation with a trusted personal injury attorney, call our office
or fill out the questionnaire below and we will get back to you shortly!