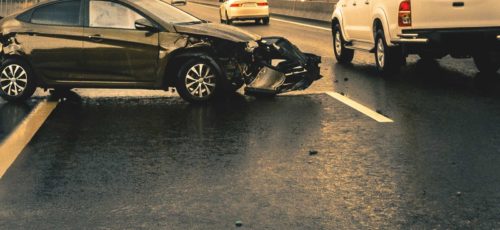 Personal Injury Attorney Amador County
Amador County, known as the "Heart of the Mother Lode", is nestled in the foothills of the Sierra Nevada region of northern California. Officially known as the County of Amador, the region is home to less than 39,000 people.
The county derives its name from José María Amador, a rancher, miner and soldier who established a booming gold mining camp in and around present-day Amador City, which is roughly 45 miles from Sacramento.
Since the California Gold Rush, Amador County has become known for its scenic vineyards and thriving viticulture industry. In fact, part of the county helps make up the Shenandoah Valley, one of the premier viticulture hubs in California, which is renowned across the world for its Zinfandel wine production.
Like most communities across the country, many residents in Amador County are dog owners. That carries with it a number of responsibilities, and risks, including the risk for a dog bite accident, and any subsequent personal injury.
Dog Bite Injuries in Amador County
In the United States each year, roughly 800,000 dog bite injuries require some sort of medical care. Unfortunately, there is no foolproof way to prevent these types of accidents, but there are steps that can be taken to eliminate risk, aside from training.
When confronted by a dog, the most important thing to try to maintain your composure. When around any canine, it is important to take special care, especially if the animal is sleeping, eating, or caring for its young. This is also true for dogs that are chained or tied up – recent statistics from the American Humane Society reveal that dogs that are chained up are nearly three times more likely to bite an individual, compared to dogs that are unchained.
Dog bite incidents are also not restricted to any specific breed. Though many believe some breeds to be more violent than others, this is simply not the case. In fact, more than 25 dog breeds have been implicated in dog-bite related injuries or fatalities.
Nearly 60 percent of deaths due to dog bite involved dogs that were unrestrained on the owner's property, confirming that dog bites can happen virtually anywhere, at anytime.
Am I Eligible to File a Claim?
If you or someone you love has sustained injury from a dog bite, it is important that you seek the assistance of a qualified dog bite attorney. These types of injuries can be very serious, and it is not uncommon for victims to face long-term physical or mental health consequences, which can make it difficult to live, work, and provide for a family.
Redkey Gordon Law Corp. serves as the premier personal injury resource for residents of Amador County and the surrounding areas of northern California. Our Stockton personal injury attorneys have spent many years advocating on behalf of personal injury victims, including those dealing with dog bite injury or disability. Dealing with personal injury is never easy, but that does not mean your recovery needs to be an uphill battle as well. If you are contemplating filing a personal injury suit, we encourage you to contact our attorneys, who can help assess your case and advise a strategy to recover any and all owed damages.
Our attorneys are ready to assist with your personal injury claim and invite your call to the Redkey Gordon Law Corp. today at 209-267-1685.
Directions to Redkey Gordon Law 40 Hanford St. Suite B Sutter Creek, CA 95685 from Amador County, CA
These directions are from Google Maps starting from:
Amador County, CA
Total Est. Time: 9 min
Total Est. Distance: 4.4 mi
Head northwest on N Main St toward Court St

Turn left toward CA-49 N/CA-88 W/Sutter St

Turn right at the 1st cross street onto CA-49 N/CA-88 W/Sutter St
Continue to follow CA-49 N/CA-88 W

Turn right onto CA-49 N

Turn right onto Old Calfornia 49

Turn right onto Randolph St

Turn left at the 1st cross street onto Boston Alley
Destination will be on the left
Call us today (209) 267-1685
We are located at:
Redkey Gordon Law Corp
40 Hanford St. Suite B
Sutter Creek, CA 95685
We Also Serve The Following Areas:
Practice Areas
Testimonial
The best law firm in Amador County. Extremely professional, thorough, and fun to do business with!
Will B.
Request A Consultation
For a free consultation with a trusted personal injury attorney, call our office
or fill out the questionnaire below and we will get back to you shortly!