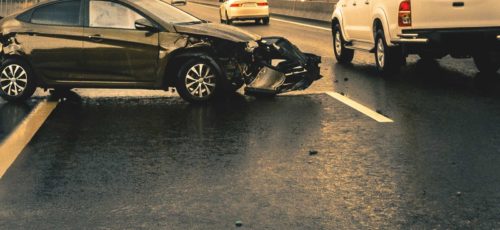 Personal Injury Attorney Tracy
The City of Tracy is a highly populated community located in San Joaquin County, California. This city was founded in 1878 and was named after a grain merchant and railroad director Lathrop J. Tracy. It has a vibrant arts and entertainment scene marked by annual events such as the Summer Music In The Park, Downtown Block Parties, and its celebration of Fourth of July.
Demographics
Tracy covers a total area of 22.138 square miles and in 2015 it had an estimated population of 85,182. The median resident age is 32.7 years. There were approximately 24,887 households, which housed an average of 3.41 persons. The median household income as of 2015 was at $81,100 annually.
A vast majority of Tracy's residents are employed, performing functions in management, business, financial, professional, sales and administrative support, and transportation and material moving industries.
Auto Accidents in Tracy
The city is bordered by the 3 major interstates: I-205, I-5, and I-80, which form a triangle around Tracy, providing easy access into the city. Motorists and passengers of cars and other vehicles, however, are exposed to risks of auto accidents everyday. Collisions involving multiple vehicles often result in catastrophic auto accidents, causing severe and sometimes fatal injuries to drivers and passengers.
If you or a loved one is involved in an auto accident, you may suffer severe physical injuries such as traumatic brain injury, spinal cord injury, broken bones, and lacerations that may require extensive medical procedures and time off work for injuries to heal.
It is vital to obtain appropriate medical treatment from the right providers and to discuss your situation with an experienced auto accident attorney.
Depending on the circumstances of the accident, your personal injury attorney can determine the cause of your accident, the person who may have caused your injury, and any potential claim for compensation that you have under the situation.
If necessary, your lawyer can gather evidence to support your claim for compensation which may cover all your medical bills, lost earnings or wages, costs of rehabilitation or therapy, and damages for your pain and suffering.
Injured residents in the City of Tracy can call on the experienced and trusted attorneys of the Redkey Gordon Law Corp in Stockton, California. Our law firm has more than 25 years of combined experience and has helped clients recover compensation that they are entitled to receive in their situation.
Our dedicated personal injury attorneys are here to help you – call us today at 209-267-1685.
DIRECTIONS TO REDKEY GORDON LAW 672 West 11th Street, Suite 355, Tracy CA
These directions are from Google Maps starting from:
Tracy, CA
Total Est. Time: 3 min
Total Est. Distance: 0.6 mi
Head west on E 11th St/Eleventh St toward N Central Ave
Make a U-turn at N Tracy Blvd. Destination will be on the right
Call us today (209) 267-4589
We are located at:
Redkey Gordon Law Corp
672 West 11th Street #355
Tracy, CA 95376
We Also Serve The Following Areas:
Practice Areas
Testimonial
The best law firm in Amador County. Extremely professional, thorough, and fun to do business with!
Will B.
Request A Consultation
For a free consultation with a trusted personal injury attorney, call our office
or fill out the questionnaire below and we will get back to you shortly!