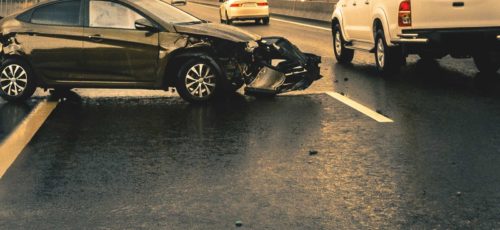 Stockton, California

Insurance Coverage in California Auto Accidents
Other than when we choose our plan, most of us don't think much about what sort of insurance coverage we have until we need to use it. You may know that you have coverage but aren't sure how that coverage works after you're in a California car accident. Unfortunately, even if you've paid for robust coverage, you may have trouble getting compensated by your insurer in the full amount you deserve. Read on to learn how insurance coverage works after an accident, and contact the seasoned Stockton personal injury attorneys at Redkey & Gordon for more information.
What should I do right after an accident?
As soon as you can after an accident, notify your insurer of the crash and file a first-party claim. In some cases, you may need to speak with the insurer for the at-fault driver, as well. You'll probably need to complete a claim form and will eventually have to submit your bills and records related to the crash to support your claim. If you wait too long to file a claim, you could lose your chance to receive compensation related to the accident. The seasoned personal injury lawyers at Redkey & Gordon can help you handle your insurance claim, ensuring that all documents and evidentiary support are submitted on time and according to the insurer's specifications.
What will my insurance cover?
The types of compensation you can claim after a crash will depend in part on the liability coverage the other driver has. The most basic insurance coverage will pay for up to $15,000 in injury-related costs of one person, up to $30,000 if more than one person is injured, and up to $5,000 for damage to the victim's property. Most car accident injury victims will be eligible for compensation for items such as:
Medical expenses
Lost wages
Pain and suffering
Vehicle repairs
Even though you may have clear support for your accident-related expenses, the insurer may challenge your claim and offer you less than you deserve after an accident. In these cases, having the support of a seasoned Stockton car accident lawyer can make all the difference. Get the help you need in demanding what you're owed from insurers by contacting the California car accident lawyers at Redkey & Gordon after an accident.
Car Accident Content:
What if the other driver doesn't have insurance, or doesn't have enough coverage?
All California drivers are required by law to carry insurance coverage, but a shocking number do not. Some may carry the minimum amount of coverage, but when an accident is serious, this amount may not be enough to cover all your expenses. In these cases, your own uninsured or underinsured motorist coverage can help. This coverage can provide additional compensation when there is a gap between your accident-related costs and the insurance coverage of the other driver.
Help is Available after a Serious Southern California Car Accident
If you've been hurt in a crash and want seasoned legal help in filing an insurance claim so that you can focus on healing while receiving the full amount available to you, contact the seasoned, dedicated, and compassionate Stockton and Sutter Creek car accident lawyers at Redkey Gordon Law Corp for a free consultation at 209-267-1685.
Related Link:
Practice Areas
Testimonial
The best law firm in Amador County. Extremely professional, thorough, and fun to do business with!
Will B.
Request A Consultation
For a free consultation with a trusted personal injury attorney, call our office
or fill out the questionnaire below and we will get back to you shortly!