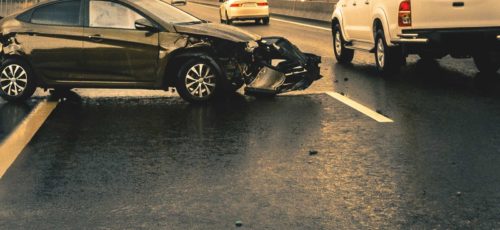 Sutter Creek, California

FAQs on Premises Liability Claims
Owners of property and businesses are required to keep their premises safe for customers and guests. When guests encounter unexpected hazards and get hurt, they may have a claim against the owners for their injuries. Claims for injuries suffered on other people's property go beyond just slip-and-fall cases, however, and can include claims for negligent security or failure to install adequate fire alarms or sprinklers.
The answers to some commonly asked questions about premises liability claims can be found below. If you've been hurt on someone else's property, get a no-cost consultation from a seasoned premises liability lawyer by contacting the Stockton and Sutter Creek offices of Redkey Gordon Law Corp.
If I slip and fall while visiting a store or other business, does that business owe me money?
In some cases, yes. In order to succeed on a premises liability claim, injured victims must prove that the property owner knew about the hazard on their property, or should've known about it if they had been regularly inspecting and maintaining their property. The victim must also prove that they were injured, and that their injuries were caused by the hazard or danger on the owner's property. In some cases, a hazard may have been caused by another customer or visitor only moments before the victim's injury, making it impossible for the property owner to have discovered it and fixed it before the accident, and relieving them of responsibility for the accident. An attorney can help you determine if your injuries entitle you to damages.
If I get hurt while visiting a friend's house, will I have to sue my friend to get compensation for my injuries?
Even if you were hurt while at a friend's house, your medical bills may be more than you can afford to pay, and you may need and deserve compensation. In many cases, homeowners will have insurance policies that cover the costs of injuries to visitors. In other words, if you filed a claim against your friend for your injuries while on their property, you'd probably only be suing their insurer and not them.
Are property owners responsible for harm caused by other, dangerous people on their property?
Owners of businesses, such as concert venues, restaurants, and bars, have a legal duty to keep their property safe. If they have reason to think that another customer or person on their property poses a threat to other visitors, they must take reasonable steps to prevent harm. If these steps aren't taken, victims of attacks by other customers or visitors may have a legal claim against business owners. For example, if a bar is aware that a certain person has threatened violence against other customers, they may have a duty to have that person removed from the bar before a fight can break out. A duty to provide security could also include a duty to hire security guards to patrol their property, install adequate lighting in parking lots, or use security cameras to monitor the property.
If you've been hurt in an accident on someone else's property in California, get help from dedicated, determined, and professional Sutter Creek & Stockton premises liability lawyers by contacting the Stockton and Sutter Creek offices of Redkey Gordon Law Corp for a free consultation at 209-267-1685.
Related Link:
Practice Areas
Testimonial
The best law firm in Amador County. Extremely professional, thorough, and fun to do business with!
Will B.
Request A Consultation
For a free consultation with a trusted personal injury attorney, call our office
or fill out the questionnaire below and we will get back to you shortly!