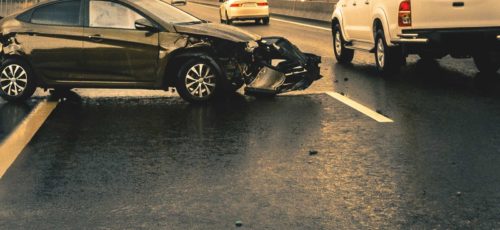 Stockton, California

Stockton Dog Bite Attorney
Dogs are certainly one of America's most favorite types of pets. And if you live in California—a very dog-friendly state—you're bound to see dogs just about everywhere you go. While dogs are amazing creatures that can be great companions, dogs can also be dangerous. In fact, about 4.5 million people are bitten per year, and 80,000 of those bites require medical care. While some dog bite incidents may be relatively minor, others can cause long-term disability, scarring, and disfigurement. At the law office of Redkey Gordon Law, our Stockton dog bite attorney can help you if you've been attacked by a dog. Call our experienced personal injury law firm directly today to get the support you need.
How Dog Bites Happen
Dog bites can happen unexpectedly and even with familiar dogs. Usually, dogs bite because they are in a stressful situation and are trying to defend themselves or protect themselves or their territory, or because they aren't feeling well or want to be left alone. Most dog bites are preventable.
When interacting with a dog—even a familiar dog—it's important to know the signs of fear or aggression that signal that a dog might bite. It's important to avoid dogs in the following situations, and to educate your family members, especially children, about avoiding dogs that are:
Sleeping

Eating

Playing with a toy

Sick

Injured

Growling or barking

Hiding

Protecting something, such as a toy or its puppies
In addition to avoiding dogs in the above situations, it's also important to recognize the signs of fear or aggression in a dog, such as:
Barking

Growling

Baring teeth

Raising the fur on its back

Stiffening its tail

Pinning ears back and stiff against the head
While knowing how to read dogs' body language can help to avoid dog bites in some situations, this isn't a foolproof method. Even if you're being cautious and aware, dogs can sometimes attack.
Injuries and Damages from Dog Bites
When a dog attacks, the injuries and damages that result can be catastrophic. Common injuries and damages suffered by someone who is bitten or attacked by a dog include
Traumatic brain injury.

During a dog attack, a person may lose their balance and fall to the ground, hitting their head along the way. This can result in a traumatic brain injury (TBI) that causes complications to emotions, thinking, cognition, language, and memory.

Bone fracture injuries.

Bones can be fractured in two primary ways during a dog attack: first, a person could suffer a bone fracture as a result of the fall they suffer when being attacked, or a person could suffer a bone fracture as a result of the force applied by the dog in biting down on a person's hand, arm, leg, etc. Bone fracture injuries can be very painful and temporarily disabling.

Soft tissue injuries.

When a person falls as a result of being attacked by a dog, they could do so in a way that results in injuries to the muscles, ligaments, and tendons. Sprains, strains, and tears can be very painful and sometimes cause long-term complications.

Scarring and disfigurement.

One of the long-term or permanent complications of a dog bite is the risk of scarring and disfigurement. Scarring and disfigurement are common when a dog bite breaks the skin. The severity of scarring depends on the severity of the bite and the individual victim.

Bleeding and infection.

A dog bite can lead to a severe amount of bleeding, putting the victim at risk of complications from blood loss. Additionally, if a dog bite breaks the skin, the victim may also be at risk of infection. The most worrisome infection associated with dog bites is rabies although, thankfully, rabies is rare in the United States today.

Psychological injury.

Dog bites don't just cause physical injuries, but psychological injuries as well. Especially for young children, victims of dog bites may develop a long-term fear of dogs. Depression and anxiety associated with the experience and personal injuries are also common, as is the development of post-traumatic stress disorder.
If a person sustains the above injuries, they will also surely suffer economic losses. Traumatic brain injuries, bone fractures, internal injuries, bleeding, soft tissue injuries, infection, and psychological injuries all require medical care, which can be incredibly expensive to treat. In addition to medical bills, the victim of a dog bite may suffer lost wages and a loss of earning capacity, depending on the severity of their injuries. Damages for pain, suffering, and emotional distress are also recoverable in a dog bite claim.
Liability for a Dog Bite
When a dog bites a person, the victim deserves to be compensated for their losses. There are two theories of liability under which a victim of a dog bite can pursue damages in California: the strict liability law and California's common law, or negligence, rule.
California strict liability law.

California is a strict liability state

when it comes to dog bites. This means that when a dog bites someone, the owner of the dog can be held strictly liable for damages—the victim of the bite does not need to prove that the owner did something negligent in order to hold them legally responsible for their financial losses. The strict liability law applies when:

The damages suffered by the victim were directly caused by a dog bite; and

The victim was bitten while they were in a public place or lawfully in a private place.
It is important to note that the law does not hold the owner of a dog strictly liable for damages caused by a dog not through biting, such as jumping on someone and knocking them down. For this type of liability, filing a common law case would be more appropriate.
California negligence/common law rules.

A person has a right to bring forth a claim for damages against the owner of a dog when a dog bites them, leading to damages. But instead of filing a strict liability claim against a dog owner, in some cases, a negligence claim may be more appropriate. In a negligence-based claim, the victim of the dog bite alleges that the owner of the dog did something negligent (outside of what a person of ordinary prudence would do in the same situation) and that the negligence was the proximate cause of harm. For example, perhaps the dog owner didn't have their dog leashed in a public place, or knew that the dog had a history of aggression, yet failed to restrain them regardless. If a victim can prove that the dog owner's negligence was the cause of their harm, they can hold the dog owner liable for the full values of their losses, including both economic and noneconomic losses.
Defenses to Dog Bite Liability
Whether a victim of a dog bite is pursuing a strict liability claim against the owner of a dog or a common law (negligence) claim, there are certain defenses that a dog owner may be able to use to reduce liability. These include:
Arguing that the victim was trespassing at the time of bite.

Remember, the strict liability statute holds that a dog owner is only liable for a bite when the victim was

lawfully

upon the property where the bite occurred. If the victim was trespassing, the owner may not be liable.

Alleging that the victim was committing a crime.

While it's not explicitly within the statute, if the dog bite victim was committing a crime at the time of attack, the owner of the dog may argue that the prevention of the crime was necessary.

Stating that the victim was provoking the dog at the time of attack.

If there is evidence that the victim of the bite was tormenting or provoking the dog at the time of attack, this could undermine the victim's claim.
Why You Need a Dog Bite Attorney
Being bitten by a dog is a terrifying experience that could leave you traumatized for many years to come. If your injuries are serious, working with a dog bite attorney is strongly recommended. An attorney can gather evidence to support your case, help you to understand the law and whether to file a strict liability or negligence claim for damages, can help you to understand the common defenses to liability and how to ensure that the owner of the dog does not evade liability, and can calculate your damages. At Redkey Gordon Law, our Stockton dog bite lawyers can represent you throughout the entire claims process, including during negotiations. We'll work hard to improve your chances of getting the settlement you deserve.
Call Our Stockton Dog Bite Attorney Today
If you or a loved one or child has been attacked by a dog, you have an advocate in the Stockton dog bite lawyers at Redkey Gordon Law. To learn more about our law firm and how we can help you, please call us directly today. Our lawyers have years of experience and will protect your rights throughout the claims process. Call us today or send us a message online to schedule your free consultation.
Practice Areas
Testimonial
The best law firm in Amador County. Extremely professional, thorough, and fun to do business with!
Will B.
Request A Consultation
For a free consultation with a trusted personal injury attorney, call our office
or fill out the questionnaire below and we will get back to you shortly!