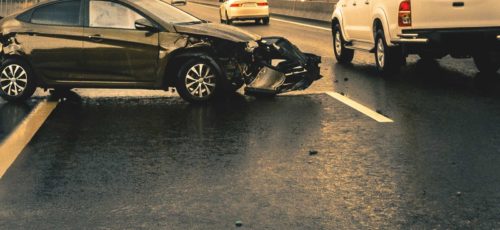 El Dorado Hills, California

Personal Injury Attorney El Dorado Hills
Located in El Dorado County, El Dorado Hills in California lies twenty-two miles east of Sacramento. The area has enjoyed a significant population increase from just over 18,000 residents to well over 42,000 between 2000 and 2010 due to an actual population increase as well as an expansion of the census-designated place borders.
El Dorado Hills has been recognized by CNN Money Magazine's for its high median household income with the median income being over $115,000 in 2007. The vast majority of residents in the area own their homes (84.9%) and the homeowner vacancy rate was only 1.7% as of 2010.
However, with home ownership comes the question of premises liability and homeowner responsibility – especially if someone has been injured on the property of another.
Premises Liability in Residential Areas
Premises liability cases typically involve a victim who has been injured because of a defective or unsafe condition on someone's property. In these types of cases, the injured victim has the burden of proving that the property owner was negligent in his or her ownership and/or the maintenance of their property.
For example, a victim must prove that a homeowner knew (or should have known) about the potentially dangerous condition which caused the injury, that they failed to amend the condition, and that the victim was injured because of the condition.
Common Types of Premises Liability Cases
Most people associate premises liability with slip and fall cases, but there are several situations which may fall under the premises liability umbrella, including:
Inadequate maintenance of the property
Defective conditions of the property
Dog bites
Swimming pool accidents
Fires
Water leaks/flooding
Elevator/escalator accidents
Inadequate security in a building where injury or assault has occurred
Toxic fumes/chemicals
The Importance of Seeking Legal Guidance
The primary benefit to seeking legal guidance in a premises liability situation is that it can be difficult to establish that the property owner was negligent in order to recover any damages for his or her injuries.
Home and commercial property owners will also often argue that the victim of the injury is partially responsible for a myriad of reasons, resulting in reduced compensation for an injured victim.
Redkey Gordon Law Corp is known for being able to efficiently navigate the many factors and legal limitations of a premises liability case. Our firm has settled and represented premises liability claimants for over fifteen years and we are proud to have obtained substantial compensation for victims.
If you have a premises liability case you would like to discuss, you are welcome to contact our firm for a free consultation at 209-267-1685.
DIRECTIONS TO REDKEY GORDON LAW 40 HANDFORD St. SUITE B, SUTTER CREEK, CA
These directions are from Google Maps starting from:
El Dorado Hills, CA
Total Est. Time: 37 min
Total Est. Distance: 28.5 mi
Head south-east on Stanford Ln towards Governor Dr
Turn left at the 1st cross street onto Governor Dr
Turn right onto El Dorado Hills Blvd
Continue onto Latrobe Rd
Turn left onto CA-16 E
Slight right towards CA-49 S
Slight right onto CA-49 S
Turn left onto Sutter Ione Rd
Turn left onto Spanish St
Turn right onto Hanford St/Old Rte 49
Turn left onto Gopher Flat Rd
Destination will be on the left
Call us today (209) 267-1685
We are located at:
Redkey Gordon Law Corp
40 Hanford St. Suite B,
Sutter Creek, CA 95685
We Also Serve The Following Areas:
Practice Areas
Testimonial
The best law firm in Amador County. Extremely professional, thorough, and fun to do business with!
Will B.
Request A Consultation
For a free consultation with a trusted personal injury attorney, call our office
or fill out the questionnaire below and we will get back to you shortly!