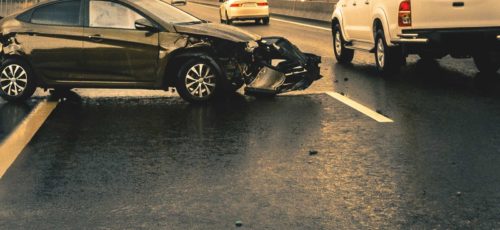 Sutter Creek, California

Common Types of Premises Liability Accidents in Stockton and Sutter Creek
Property owners are required to keep their property in a safe condition for visitors and customers. Whether owned by a business or simply a private homeowner, anyone who invites others onto their land must maintain their property and either provide warnings or eliminate any hazards that could cause injuries. When owners fail to keep their property safe, they may owe money to victims of accidents that occur on their property. If you've been injured in an accident on someone else's property in California, find out if you're a candidate for money damages through a personal injury lawsuit by contacting the seasoned Sutter Creek premises liability lawyers at Redkey & Gordon for a free consultation on your case.
What are common examples of premises liability accidents?
While owners often face premises liability claims for slip-and-fall accidents, there are many other types of claims that fall under premises liability for which victims can seek money damages from property owners. The following types of accidents all fall under the umbrella of premises liability claims:
Slip-and-fall
When businesses fail to inspect and maintain their floors, customers may suffer from slip-and-fall accidents. Slip-and-fall accidents often occur in grocery stores and restaurants when other customers cause spills and the business owners fail to clean up the spill within a reasonable amount of time.
Trip-and-fall
When visitors or customers aren't warned about possible tripping hazards or refuse to repair these hazards, they may pay the price for tripping victims' injuries. Small defects in a staircase or carpet can result in major falls, especially when the victim is older or in poor physical condition.
Failure to provide security
When businesses are aware of a safety threat to their customers, they may have a legal duty to provide security personnel or adequate lighting to protect customers. In such cases, a customer who becomes the victim of a crime on the premises of a business may have a claim against the property owner.
Elevator and escalator accidents
These complex machines require regular inspection and maintenance to function properly. Customers are at risk of suffering serious injuries when an escalator or elevator malfunctions.
Get Help from Experienced Injury Lawyers after a Serious Sutter Creek Premises Liability Accident
For help getting the compensation you need and deserve after a California premises liability accident, contact the knowledgeable and effective Sutter Creek personal injury lawyers at Redkey Gordon Law Corp for a free consultation at 209-267-1685.
Related Link:
Practice Areas
Testimonial
The best law firm in Amador County. Extremely professional, thorough, and fun to do business with!
Will B.
Request A Consultation
For a free consultation with a trusted personal injury attorney, call our office
or fill out the questionnaire below and we will get back to you shortly!