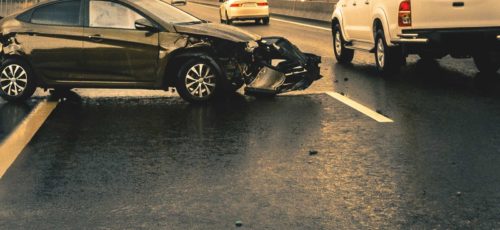 Stockton, California

Stockton Pedestrian Accident Attorney
At Redkey Gordon Law Corp, our Stockton pedestrian accident attorneys have the professional skills and legal experience to protect your rights. We are committed to getting you better and getting you paid after a serious accident. If you or someone you know was hurt in a pedestrian crash, we are ready to get working on your case. To set up a free, fully confidential consultation with a California pedestrian accident lawyer, please reach out to our Stockton law office today.
PEDESTRIAN COLLISIONS ARE A SERIOUS SAFETY PROBLEM
Pedestrian accidents remain a serious public safety issue in Stockton and throughout all of California. These types of crashes can lead to catastrophic injuries and fatalities. According to data from the Governors Highway Safety Association (GHSA), approximately 80 pedestrians are killed in motor vehicle accidents on a monthly basis in California. Many hundreds more suffer serious, physical injuries. Some of the most common pedestrian accident injuries include:
Lacerations;
Soft tissue damage;
Muscle injuries;
Torn ligaments;
Fractured/broken bones;
Facial injuries, including dental injuries;
Internal bleeding and internal organ damages;
Loss of limb (amputations); and
Spinal cord injuries.
Injured pedestrians require immediate medical attention. If you were struck by a car, you should seek professional medical care for any injuries. In many cases, pedestrians are more severely injured than they initially understand. Many common injuries occur with a delayed onset. Beyond that, you will not be in a position to get financial compensation through a pedestrian accident injury claim until you have received care from a licensed doctor.
WHAT TO KNOW ABOUT PEDESTRIAN ACCIDENT LIABILITY IN CALIFORNIA
If you were involved in a pedestrian collision in Northern California, it is crucial that you know your rights. The pedestrian accident claims process can be complex. Here are four key things to know about the pedestrian accident laws in California:
A Two-Year Statute of Limitations: Injured pedestrians have a limited amount of time to file a legal claim. Under California Code of Civil Procedure § 335.1, pedestrian accident injury claims generally must be filed within two years of the crash. Do not fall behind the insurance company. Call a Stockton pedestrian accident lawyer as soon as possible after a serious crash.
Pedestrians (Often) Have the Right-of-Way: California law favors pedestrians. In many circumstances, pedestrians have the right-of-way. Indeed, pedestrians have the right-of-way at both marked and unmarked crosswalks. As such, drivers often have a legal duty to yield to pedestrians. That being said, outside of marked/unmarked crosswalks, pedestrians have a responsibility to avoid making themselves "an immediate hazard."
Liability is Based on Negligence: In California, pedestrian accidents are based on fault. To hold a motorist legally responsible for your injuries, you must prove that the crash occurred because of their negligence. Some notable examples of negligence that can cause pedestrian accidents include speeding, running red lights, running stop signs, failure to yield, distracted driving, and drunk driving.
California Uses a Comparative Fault System: Under California law, liability for a pedestrian crash is proportional to fault. In effect, this means that an injured pedestrian could be held partially liable for their own injuries if investigators determine that the pedestrian also acted in a negligent manner. As an example, if a pedestrian darted out in front of traffic outside of a crosswalk, they may be assigned partial fault for their own accident. Insurers may try to deflect liability by pushing some (or all) of the blame for a crash onto an injured pedestrian.
In most pedestrian accident cases, the driver bears liability for the collisions. Still, liability is not automatic—there are exceptions. As such, every pedestrian collision requires a comprehensive investigation. Our Stockton, CA pedestrian accident attorneys are standing by, ready to take immediate action to protect your rights.
WE WILL MAXIMIZE YOUR FINANCIAL COMPENSATION
In California, injured pedestrians have a legal right to seek financial compensation for the complete extent of their losses. Unfortunately, large insurance carriers are focused only on their own bottom line. They want to resolve pedestrian accident injury claims for the lowest compensation possible. At Redkey Gordon Law Corp, our Stockton pedestrian accident lawyers have skills to maximize your personal injury settlement or verdict. Injured pedestrians in California may be entitled to compensation for:
Ambulance fees and emergency room care;
Hospital bills and health care expenses;
Rehabilitative medical care;
Loss of current and future income;
Pain and suffering;
Physical scarring or disfigurement;
Loss of life enjoyment; and
Wrongful death.
YOU CAN RELY ON THE CALIFORNIA PEDESTRIAN ACCIDENT ATTORNEYS AT REDKEY GORDON LAW
Following a pedestrian crash, you need money to cover medical care and pay your bills. It is normal to be confused, stressed, and even overwhelmed. Our law firm is here to make sure that you know exactly what you need to do next. We will walk you through every step of the claims process. More specifically, our Stockton pedestrian accident lawyers will:
Conduct a free, comprehensive review of your personal injury case;
Answer questions and explain your legal rights;
Investigate the pedestrian crash, securing evidence;
Handle all of the paperwork and settlement negotiations; and
Take aggressive action to maximize your financial compensation.
We are devoted to providing fully personalized legal representation to pedestrian accident victims in Stockton, San Joaquin County, and throughout Northern California. With our personal injury team, you and your family do not have to worry about the cost of hiring a top-rated attorney. We represent injured victims on contingency—there are no out-of-pocket costs.
CALL OUR STOCKTON, CA PEDESTRIAN ACCIDENT LAWYERS TODAY
At Redkey Gordon Law Corp, our California pedestrian accident attorneys fight aggressively to protect the rights and interests of injured victims. If you or your family member was injured in a pedestrian collision, we can help. Contact us today for your free, no-obligation initial consultation. From our Stockton law office, we represent pedestrian accident victims throughout San Joaquin County, including in Manteca, Lodi, Ripon, Tracy, Escalon, and Lathrop.
Practice Areas
Testimonial
The best law firm in Amador County. Extremely professional, thorough, and fun to do business with!
Will B.
Request A Consultation
For a free consultation with a trusted personal injury attorney, call our office
or fill out the questionnaire below and we will get back to you shortly!