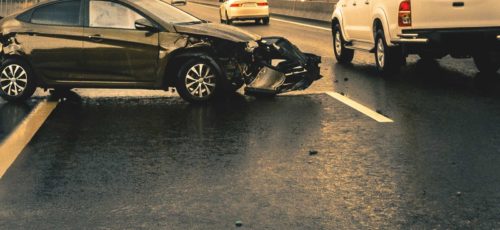 Personal Injury Attorney Modesto
The City of Modesto is one of the largest cities in Stanislaus County in the Central Valley of California. This city is known for several historical attractions such as the McHenry Mansion, McHenry Museum, and The State Theatre. With a bustling economy supported by the development of the Kienan Business Park and Beard Industrial Park, Modesto serves as a prime location for businesses in manufacturing, retail trade, construction, food and accommodation services, and health care.
Demographics
Modesto has a total area of 37.092 square miles and around 210,000 residents. The median household income was $50,877 as of 2011 and the median resident age was 34.2 years. Approximately 44,826 residents work in Modesto, spending an average travel time of less than 30 minutes to go to work. The top employers in the city include Seneca Foods, E&J Gallo Winery, Stanislaus Food Products, Del Monte Foods, and Kaiser Permanente.
Personal Injury in Modesto
Accidents can happen any time anywhere, including in Modesto, and often when we least expect them. Motorists driving in and around the city face risks of serious accidents everyday. Workers in construction and manufacturing industries are also prone to accidents while at work. Dangerous conditions in shopping centers and commercial establishments can also pose risks of personal injury for patrons or customers.
Under California tort law, anyone who is injured due to the fault or negligence of another person or party, they may have a claim for compensation arising from their personal injury. For a personal injury claim to prosper, an injured party must be able to prove certain matters such as the fact and extent of their injuries, the cause of their injuries, and the identity of the person or party responsible for their injuries.
Role of Personal Injury Attorney
Your right to receive compensation for injuries sustained in an accident will depend on the actual circumstances of your situation. Various laws and rules come into play, requiring the special skills and experience of a Stockton personal injury attorney for an action against another party to yield favorable results.
Depending on the nature of your accident, you may obtain compensation to cover your medical bills, physical therapy or rehabilitation, lost earnings, and damages for your pain and suffering.
In the City of Modesto and other parts of the Central Valley, California, the Redkey Gordon Law Corp. has more than 25 years of combined experience in personal injury lawsuits, obtaining the maximum value of compensation that their clients legally deserve.
We invite you to call us today at 209-267-1685 to schedule a free consultation with a trusted attorney.
We are located at:
Redkey Gordon Law Corp
3461 Brookside Rd, Suite D
Stockton, California 95219
We Also Serve The Following Areas:
Practice Areas
Testimonial
The best law firm in Amador County. Extremely professional, thorough, and fun to do business with!
Will B.
Request A Consultation
For a free consultation with a trusted personal injury attorney, call our office
or fill out the questionnaire below and we will get back to you shortly!