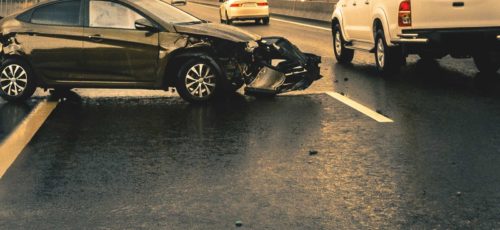 Personal Injury Attorney Manteca
The city of Manteca lies in the Central Valley in San Joaquin, California, about an hour away from San Francisco and Sacramento. This city covers a land area of approximately 17.733 square miles and had an estimated population of over 71,000.
Blessed with a warm-summer Mediterranean climate and good soil quality, Manteca is a farming center and is home to several fine wineries such as Delicato Vineyards and Wente Estate Vineyards.
Manteca also offers numerous opportunities for dining, shopping, sightseeing, and outdoor recreational activities such as golf, fishing at Delta Waterways, and rides at amusement parks in and around the city. Public libraries, memorials, city halls, and other cultural places of interest also provide visitors a glimpse of the city's history.
Pedestrian Accidents in Manteca
Walking around Manteca can be fun and enjoyable but pedestrian accidents can happen, particularly at crosswalks.
Drivers can be distracted when they answer calls on their mobile phones or when they read or send text messages, some realizing too late that it only takes a few seconds for an accident to happen. The sun's glare at certain times of the day can increase the risk of an accident due to obstructed visibility while driving. Pedestrians as well may not immediately appear in the driver's range of visibility, leading to an accident.
Claiming Compensation for Accident Injury
When a car hits a pedestrian, the consequences can be serious injuries or death. The pedestrian can suffer a serious head or brain injury, spinal cord injury, fractures, and other catastrophic injuries that can change their lives forever. If you or a loved one is injured in a pedestrian accident, you can claim compensation from the insurance party of the driver.
Compensation refers to the value assigned to your injuries, and consist of your medical bills, lost earnings or income, pain and suffering, and other consequences arising from your accident. Drivers of motor vehicles ordinarily carry insurance coverage for accidents. But it is best to delegate the process of claiming compensation to an experienced personal injury attorney who knows how to get the necessary paperwork done and how to deal with insurance company personnel.
In Manteca, California and other parts of the Central Valley, the Gordon Law Group is a full-service personal injury law firm that has years of proven experience in obtaining compensation for clients. We serve clients in a wide range of personal injury areas such as pedestrian accidents, auto accidents, motorcycle accidents, truck accidents, premises liability, dog bites, and wrongful death cases.
We invite you to contact any of our attorneys at 209-267-1685 to arrange a complimentary initial consultation.
We are located at:
Redkey Gordon Law Corp
3461 Brookside Rd, Suite D
Stockton, California 95219
We Also Serve The Following Areas:
Practice Areas
Testimonial
The best law firm in Amador County. Extremely professional, thorough, and fun to do business with!
Will B.
Request A Consultation
For a free consultation with a trusted personal injury attorney, call our office
or fill out the questionnaire below and we will get back to you shortly!