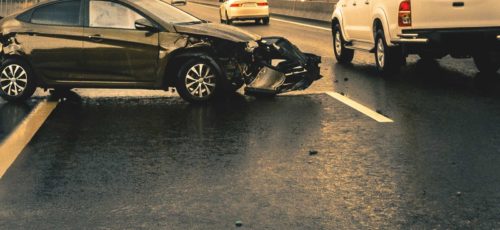 Personal Injury Attorney Calaveras County
Calaveras County, known officially as the 'County of Calaveras', is located in northern California, not far from the city of Sacramento. San Andreas, its county seat, and Angels Camp, the only incorporated city, help make up the County of Cavaleras – one of the original California counties. Its population is roughly 45,500.
Situated in the High Sierra region of California, the county is also located in Gold Country, which is known best for the California Gold Rush. Calaveras – which translates to "skulls" in Spanish – derives its name from the conquests of Spanish Captain Gabriel Moraga, who discovered Native American remains when exploring the area.
It is also remembered in literary circles as the setting for Mark Twain's story, "The Celebrated Jumping Frog of Calaveras County." To commemorate the story, the county hosts a fair each year, along with a Jumping Frog Jubilee.
Though small, Calaveras County features a bustling transportation network, including mass transit and State Routes 4, 12, 26, and 49. Unfortunately, like many communities, this also means that residents may experience accidents, like auto accidents, which are a leading cause of personal injury.
Spinal Injury Claims in Calaveras County
Each year, half of all new spinal injuries are caused by auto accidents. However, there are also other leading causes. From rare acts of violence – like gunshot wounds – to slips, falls, sports injuries or illness, spinal cord injuries can happen to virtually anyone.
However, spinal injuries are not like other types of injuries. This severe personal injury has the potential to be life altering, if not catastrophic. Some common results from spinal injury may include:
Partial or complete paralysis
Anxiety disorders or phobias
Post Traumatic Stress Disorder
Intense pain and suffering
Loss of bodily control or function
Infertility
That also means that recovery can be a lifelong process. It is not uncommon for victims of spinal injury to lose their former quality of life, which includes the ability to work and provide for their families. If you or someone you know has endured a spinal injury due to an accident or another party's negligence, you may be eligible to file a personal injury claim.
How Do I File a Personal Injury Claim?
The first step in any personal injury situation is consulting with a doctor. This is particularly true in spinal cord injury. Though many personal injury cases are caused by some sort of negligence, only a qualified medical professional can assess your condition and provide a plan and time frame, if any, for recovery.
You should then seek the advice of a Stockton personal injury attorney, who can examine your spinal injury case and chart a course of action to recover compensation or other potential damages.
In Calaveras County, Redkey Gordon Law Corp. can assist clients with their personal injury claims, including those dealing with spinal injury.
In addition to making sure that you see a qualified medical specialist to diagnose your condition, our attorneys will work with you to build a case against the negligent party that yields the best possible outcome. Your recovery matters to our team, and we are happy to serve as an advocate for you and your family.
We welcome your call today to schedule an initial consultation with a member of our personal injury team. Our friendly and professional attorneys may be contacted at 209-267-1685.
Directions to Redkey Gordon Law 40 Hanford St. Suite B Sutter Creek, CA 95685 from Calaveras County, CA
These directions are from Google Maps starting from:
Calaveras County, CA
Total Est. Time: 28 min
Total Est. Distance: 20.0 mi
Head northwest on E St Charles St toward Church Hill Rd

Slight right onto CA-49 N

Turn right to stay on CA-49 N

Turn right onto Old Calfornia 49

Turn right onto Randolph St

Turn left at the 1st cross street onto Boston Alley
Destination will be on the left
Call us today (209) 267-1685
We are located at:
Redkey Gordon Law Corp
40 Hanford St. Suite B
Sutter Creek, CA 95685
We Also Serve The Following Areas:
Practice Areas
Testimonial
The best law firm in Amador County. Extremely professional, thorough, and fun to do business with!
Will B.
Request A Consultation
For a free consultation with a trusted personal injury attorney, call our office
or fill out the questionnaire below and we will get back to you shortly!