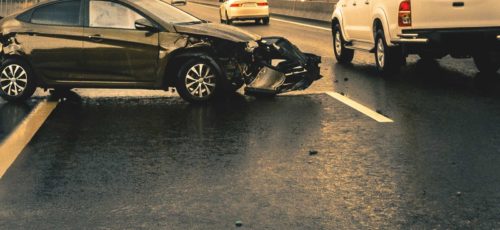 Sutter Creek, California

Cell Phone Car Crash Attorneys
Cell phones have become ubiquitous. Everyone from young kids to seniors seems to have a smartphone, and everyone who has one seems to be addicted to it. Nowhere is cell phone addiction deadlier than when it occurs among drivers. As traffic fatality rates have risen over the past three years, many safety experts believe that this rise can be attributed to cell phone use by drivers. Experts warn that car accidents caused by cell phone distractions will soon reach epidemic levels.
Rates of cell phone crashes rising
More drivers than ever have smartphones, and more than ever, those drivers are using their phones behind the wheel. One study has shown that about 85% of all drivers activate their cell phone during an average car ride. In recent years, the rate of fatal injuries on US roads has risen at an alarming rate. While experts have attributed this rise to a myriad of factors, including a strengthening economy resulting in drivers spending more time on the road, many experts believe the true cause is distracted driving from the growth in cell phone use among drivers.
Detecting whether a driver was using their cell phone before a crash isn't always easy, so experts point to the increases in certain types of car crashes as evidence of the rise in accidents caused by cell phone use. For example, the rate of fatal accidents involving pedestrians, cyclists, and motorcyclists has risen a greater amount than has the rate of fatalities among accidents involving only cars and trucks. Safety experts point out that a driver who is distracted by their phone and only looks up at the road occasionally is more likely to miss smaller objects in the road, such as people or bicycles.
Car Accident Content:
Legal help you can trust after a Sutter Creek cell phone crash
In California, handheld cell phone use behind the wheel is not only dangerous; it's against the law. Victims of California car accidents caused by cell phones have a right to money damages to compensate them for the costs associated with their injuries. If you've been injured in a cell phone crash in Stockton or Sutter Creek, contact the offices of Redkey & Gordon as soon as possible. Our team of seasoned, dedicated, and trial-ready personal injury lawyers can provide a no-cost evaluation of your claim. Our investigators will compile the evidence you need to present a strong claim to insurers or to a judge and will help to ensure you get the money you deserve from a distracted driver who caused your injuries in a crash.
Get Help after a Cell Phone Car Crash in Stockton or Sutter Creek
For a no-cost consultation on your cell phone car accident claim in California, contact the knowledgeable and aggressive Sutter Creek car accident attorneys at Redkey & Gordon Law Corp for a consultation, at 209-267-1685.
Related Link:
Practice Areas
Testimonial
The best law firm in Amador County. Extremely professional, thorough, and fun to do business with!
Will B.
Request A Consultation
For a free consultation with a trusted personal injury attorney, call our office
or fill out the questionnaire below and we will get back to you shortly!