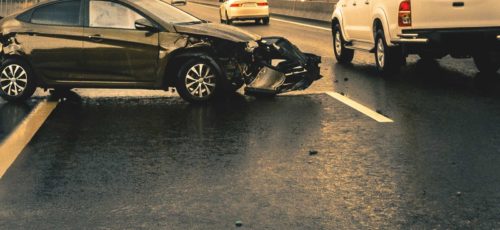 Stockton, California

Stockton Premises Liability Attorney
At Redkey Gordon Law Corp, our Stockton premises liability lawyers have the legal skills and real world experience to hold negligent businesses, property owners, and their insurance companies accountable. We will get you justice and compensation after an accident. If you have any questions or concerns about premises liability law, we are more than happy to help. For a free, fully confidential initial consultation with a top-rated California premises liability attorney, please call our Stockton law office or get in touch with us directly online.
WE HANDLE THE FULL RANGE OF PREMISES LIABILITY CLAIMS IN STOCKTON, CA
We are a full-service personal injury law firm handling all types of premises liability claims in Stockton, San Joaquin County, and throughout Northern California. Regardless of the nature of your case or the severity of your injuries, we will protect your rights. Among other types of premises liability claims, our Stockton personal injury lawyers can assist you with:
Slip and Fall Accidents: Each year, more than one million people seek emergency medical help from slip and falls or trip and falls nationwide. If you were hurt in a slipping or tripping accident because of negligence, you are entitled to compensation. Call our Stockton slip and fall accident lawyers today for a free review of your case. 
Inadequate Maintenance: When you enter a business, you reasonably expect that the place will be well-maintained. You should not have to worry about safety risks from inadequate maintenance. Failure to properly maintain elevators, escalators, stairs, and a wide range of other property conditions can lead to very serious injuries. Contact our Stockton premises liability lawyers today for immediate assistance with your case. 
Negligent Security: Businesses and property owners in California have a proactive obligation to take basic security precautions to protect customers and other guests from third party attacks. If you or your loved one was assaulted on another person's premises, call our Stockton negligent security attorney for immediate help. 
Dog Bite Injury Claims: When proper care is not taken, dogs have the potential to be quite dangerous. Under California law, an animal owner or a property owner may be liable for a dog bite. If you or your child was hurt by a dangerous dog, call our Stockton dog bite injury lawyer for a free initial consultation. 
AN OVERVIEW OF PREMISES LIABILITY LAW IN CALIFORNIA
In California, premises liability claims are based on the legal doctrine of negligence. Under California Civil Code § 1714(a), a business or property owner can be held responsible for an accident on their premises if that accident occurred because of "want of ordinary care or skill in the management of his or her property."Put another way, businesses and property owners have a responsibility to take proactive steps to ensure that their premises are in reasonably safe condition for customers and other invitees.
To be clear, a California business or property owner is not automatically liable for an accident that occurs on their premises. To bring a successful premises liability lawsuit in California, a plaintiff must prove that their injuries happened because the business/property failed to take reasonable safety precautions. For this reason, it is imperative that all injuries occurring on another party's premises are immediately investigated. Our Stockton, CA personal injury attorneys will help you gather, secure, and organize all of the evidence you need to prove fault in a premises liability claim
TWO-YEAR STATUTE OF LIMITATIONS FOR PREMISES LIABILITY CLAIMS
Under California Code of Civil Procedure § 335.1, premises liability cases generally need to be filed within two years of the underlying incident. You do not want to fall behind the defendant or the insurer in the claims process. Protect yourself by setting up a free appointment with a Stockton, CA personal injury lawyer right away after an accident.
FINANCIAL COMPENSATION FOR INJURED VICTIMS
Through a successful premises liability claim in California, an injured victim can recover financial relief for both economic and non-economic damages. However, even when liability is clear and undisputed, getting full financial compensation is still a difficult task. Businesses, property owners, and big commercial insurance companies are driven to protect their own financial interests. They try to resolve claims for the smallest amount of compensation possible. At Redkey Gordon Law Corp, our Stockton premises liability lawyers will fight aggressively to maximize your financial recovery. You may be able to get compensation for:
Property damage;
Emergency medical treatment:
Other medical expenses;
Physical therapy;
Lost wages;
Loss of earning power;
Pain and suffering;
Mental distress;
Disfigurement;
Disability; and
YOU CAN TRUST THE STOCKTON PREMISES LIABILITY ATTORNEYS AT REDKEY GORDON LAW
Premises liability claims are complex. With more than 35 years of collective personal injury experience, victims and their families can trust us to handle their case the right way. When you call our Stockton law office, you will have an opportunity to set up an initial consultation with a California premises liability lawyer who will:
Answer your questions and explain your rights during a free initial consultation;
Investigate the accident, gathering the evidence you need to bring a claim;
Represent you before insurance companies; and
Take your premises liability cases as far as needed to maximize your compensation.
We know that every premises liability case is different. Our Stockton, CA personal injury lawyers are prepared to put in the time and attention to detail to get you the best results. We represent clients on a contingency fee basis—meaning you and your family will not pay a dime out of pocket. Our attorneys only get paid when we win your case.
CALL OUR STOCKTON, CA PREMISES LIABILITY ATTORNEYS FOR IMMEDIATE HELP
At Redkey Gordon Law Corp, our California premises liability lawyers have the skills, legal expertise, and personal injury experience that you can rely on. If you or your loved one was injured on another person's property, we can help. For a free, confidential review of your personal injury case, please do not hesitate to contact us today. With an office in Stockton, we handle premises liability claims throughout Northern California, including in Sutter Creek, Lodi, and Manteca.
Practice Areas
Testimonial
The best law firm in Amador County. Extremely professional, thorough, and fun to do business with!
Will B.
Request A Consultation
For a free consultation with a trusted personal injury attorney, call our office
or fill out the questionnaire below and we will get back to you shortly!