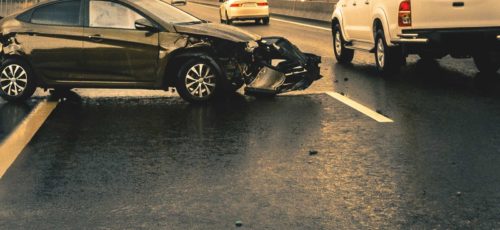 Stockton, California

Stockton Wrongful Death Attorney
The loss of a loved one is always traumatic. When that trauma was caused by another party's negligent or reckless act, however, you have certain legal rights to demand accountability. In California, the estate and certain family members of a deceased individual can file a special type of personal injury claim known as a wrongful death action.
At Redkey Gordon Law Corp, we represent wrongful death plaintiffs in seeking justice. Obviously, there is no amount of money that can ever replace the loss of a family member. But by taking legal action, you can help the process of rebuilding and healing following a loss.
Who Can Bring a Wrongful Death Lawsuit in Stockton, California?
Unlike other types of personal injury cases, which are governed by common law principles, wrongful death is a specific creation of statute. Under Section 377.60 of the California Code of Civil Procedure, only certain persons are even allowed to bring a wrongful death lawsuit. This includes the deceased person's surviving spouse, domestic partner, and children. If the deceased person's children are also deceased, then any surviving grandchildren have standing. If the deceased was themselves a minor, then their parents can bring a wrongful death claim.
A wrongful death lawsuit may also be filed by the personal representative of the deceased person's estate. The personal representative acts on behalf of the family members who are entitled to pursue the claim. In some cases, individual family members may file separate wrongful death lawsuits, which are typically consolidated into a single proceeding.
What Is a Wrongful Death Claim?
Section 377.60 allows a court to award monetary damages when the death of a person is "caused by the wrongful act or neglect of another." In this context, a wrongful or neglectful act is not necessarily willful or intentional, although it can be. For example, someone may cause a fatal car accident without intending to kill the victim. Conversely, a deliberate act–such as killing someone by shooting them–can also give rise to a wrongful death claim.
Here are some common examples of wrongful death scenarios that we deal with in our practice:
Car Accidents

– A driver is subject to a wrongful death claim if their failure to obey the rules of the road and observe basic safety precautions causes the death of someone else, including a passenger in their own, the occupants of another vehicle, or even a pedestrian walking across the street.

Medical Malpractice

– If a person dies due to the actions of a healthcare provider, that can also be grounds for a wrongful death lawsuit. These types of wrongful death cases are not just limited to doctors, either; they may also include hospitals, nurses, or anyone else whose professional negligence may have contributed to the death.

Slip and Fall Accidents

– This refers to the most common example of what is known as a "premises liability" claim. Essentially, when a property owner invites members of the public onto its premises, it must ensure the property is reasonably safe. So if a customer slips and falls on a puddle of water, for example, the premises owner can be sued for damages. This includes a wrongful death claim if the customer is fatally injured.

Defective Products

– Many consumer products contain defects that can kill an unsuspecting user. California follows a "strict liability" rule in such cases, which means that the company that produced or sold a deadly product can be held legally responsible even if there was no proof of negligence.

Dog Bites —

Similar to defective products, California also imposes strict liability on dog owners whose animals bite and kill another person. 

Nursing Home Abuse and Neglect

– We have all heard horror stories about an elderly individual who has been mistreated by a nursing home. If your own loved one has died while under a nursing facility's care and you have evidence that neglect or abuse by the staff was to blame, you can file a wrongful death claim.

Criminal Acts

– As we said above, not all wrongful death cases involve simple negligence. Any criminal act that results in a person's death can form the basis of a wrongful death claim.
With respect to criminal acts, it is important to note that wrongful death is a strictly civil claim. In other words, even if a person was acquitted–or never tried–for the criminal act that caused the victim's death, that does not preclude the family from successfully pursuing a separate wrongful death lawsuit. Indeed, proving wrongful death is easier than criminal murder or manslaughter, as a civil plaintiff's burden of proof is lower than that of a prosecutor.
What Are the Available Damages in a Wrongful Death Case?
The central premise behind allowing wrongful death claims is that they should compensate heirs for the loss of the victim's support. This includes both economic losses–that which can be quantified–and non-economic losses. The exact amount of damages will be based on a judge or jury's determination of the victim's life expectancy had the defendant's wrongful conduct not led to premature death.
In terms of economic damages, a successful wrongful death lawsuit can recover:
The estimated amount of financial support the victim would have provided to their family during their lifetimes;

The loss of any other gifts or benefits that the heir would have reasonably been expected to receive from the victim;

The estimated value of the household services that the victim would have provided; and

Any out-of-pocket expenses the family or estate incurred in association with the victim's death for funeral and burial.
In contrast to economic damages, non-economic damages in a wrongful death case reflect losses that are very much real but difficult to quantify with a precise dollar amount. These damages include, but are not necessarily limited to:
The loss of the victim's companionship;

In the case of spouses or domestic partners, the loss of sexual relations; and

The overall loss of protection, affection, and moral support.
Again, since it is impossible for the law to set a one-size-fits-all standard for non-economic damages, a jury is typically free to award whatever amount it considers reasonable based on the evidence presented.
It should also be noted that unlike many other kinds of personal injury cases, the plaintiffs in a wrongful death lawsuit usually cannot seek or receive punitive damages. These are damages meant to punish a wrongdoer rather than compensate the victims for any specific loss. Typically, California only allows for punitive damages when a wrongful death lawsuit is filed against a person who has already been tried and convicted of felony homicide in connection with the victim's murder.
Can the Estate Also Seek Damages?
While a wrongful death lawsuit is meant to compensate the family, the victim's estate can also bring a personal injury lawsuit on behalf of the victim. This is known as a "survival action." It is basically the personal injury lawsuit that the victim would have filed had they survived the defendant's wrongful act.
In many cases, wrongful death and survival claims are consolidated into a single lawsuit. The survival claim, however, may include a demand for punitive damages. Additionally, a survival action may include claims that are not directly related to the victim's death.
How Long Do I Have to File a Wrongful Death Claim?
All personal injury lawsuits in California are subject to a statute of limitations. This refers to the time limit to file a given type of claim. For wrongful death lawsuits, the statute of limitations is two years from the date of the victim's death. In the case of a survival action, the statute of limitations is either the date the original injury occurred or six months after the victim's death, whichever is later.
California courts are required to strictly enforce the statute of limitations. This means that if you file your case even 1 day after the 2-year deadline, your lawsuit is a non-starter. The judge is required to dismiss regardless of the merits.
Speak with Our Stockton Wrongful Death Attorneys Today
We know that the last thing many people want to do following a family member's sudden death is to think about filing a lawsuit. But the law does not wait. The 2-year statute of limitations clock starts to run immediately. So if you are looking to hold a negligent party responsible for a loved one's death, it is in your best interests to seek out timely legal advice.
The Stockton wrongful death attorneys at Redkey Gordon Law Corp are ready to help. We can walk you through the process of investigating and pursuing a wrongful death lawsuit. This includes representing you in settlement talks with any potential defendants.
Contact us today to schedule an initial consultation. There is no obligation in speaking with us. We simply want to know more about your family member's death and advise you on how we can best help you get through this difficult time.
Practice Areas
Testimonial
The best law firm in Amador County. Extremely professional, thorough, and fun to do business with!
Will B.
Request A Consultation
For a free consultation with a trusted personal injury attorney, call our office
or fill out the questionnaire below and we will get back to you shortly!