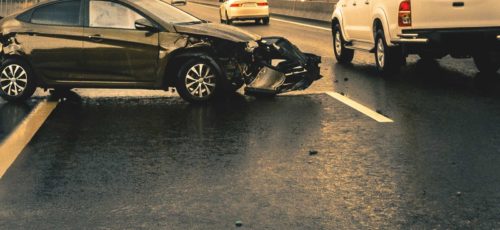 Sutter Creek, California

Common Types of Pedestrian Accidents
Walking is an inexpensive and healthy way to get from place to place, but it can come with risks. California roads can be chaotically busy, often making them dangerous places for pedestrians. Safety research organizations report that pedestrian fatalities are, in fact, on the rise nationwide. In this age of distracted driving, drivers have a duty to be on the lookout for pedestrians. When drivers fail to check for persons on foot before turning or traveling through an intersection, they may be held legally responsible for the injuries they cause for that pedestrian. Read on to learn about some common reasons for pedestrian accidents in California. If you've been injured in a pedestrian accident in Stockton, contact the skilled Personal injury attorneys Stockton at Redkey Gordon Law Corp for a complimentary consultation on your case.
Why Do Pedestrian Accidents Happen?
1. Distracted driving: The recent rise in pedestrian accidents is believed by many safety experts to be due in part to an increase in distracted driving. Drivers who have their heads down while texting or scrolling through social media are less likely to complete a full scan of the road ahead while driving, and thus fail to see smaller objects like pedestrians or cyclists.
2. Failure to look before making a turn: While waiting to make a turn, drivers may become so preoccupied with waiting for traffic to clear that they fail to check whether pedestrians have started to cross in the crosswalk before starting to drive.
3. Drunk driving or other impairment: Drivers who are intoxicated are far less likely to look carefully for pedestrians when driving through an intersection. Many pedestrian injury accidents occur at night or on the weekends, in part due to the problem of drivers being under the influence of alcohol or drugs behind the wheel.
4. Poor lighting or lack of markings at crosswalk: Drivers may not be entirely to blame for pedestrian accidents. Many towns and cities lack safe options for pedestrians to get across the street without risk of injury, failing to offer well-marked, lit, or signal-protected crosswalks for pedestrians. In cases where a city has negligently failed to consider the safety of pedestrians when designing a road or street, an injured pedestrian may have a claim against the local government for their injuries. The seasoned California Sutter Creek Personal injury attorneys at Redkey Gordon can help you assess your options for seeking money damages after a pedestrian accident in California.
Help is Available after Pedestrian Accidents in Stockton or Sutter Creek
For skilled, dedicated, and effective assistance after a California pedestrian accident, contact the Stockton & Sutter Creek pedestrian accident lawyers at Redkey Gordon Law Group for a consultation on your case, at 209-267-1685.
Related Link:
Practice Areas
Testimonial
The best law firm in Amador County. Extremely professional, thorough, and fun to do business with!
Will B.
Request A Consultation
For a free consultation with a trusted personal injury attorney, call our office
or fill out the questionnaire below and we will get back to you shortly!