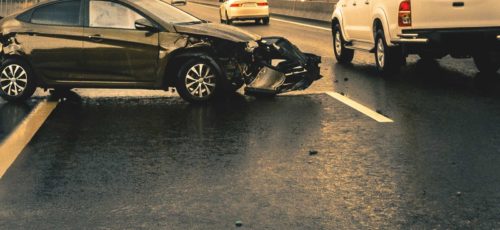 Stockton, California

Drunk Driving Accident Attorneys
As drivers, we're forced to rely on the other drivers with whom we share the road to make safe choices while behind the wheel—and not to get behind the wheel after using intoxicating substances or having had too much to drink. Sadly, tens of thousands of drivers ignore their duty to drive safely and responsibly, taking the lives of others in their hands by driving drunk or high.
In addition to their right to press criminal charges against drunk drivers, California victims of drunk driving accidents may have a right to compensation through a personal injury lawsuit. A skilled Stockton personal injury attorney can help victims get the damages they deserve from the parties responsible for a crash, allowing the victim to focus on healing from their injuries rather than haggling with insurers. Contact the compassionate and dedicated Stockton drunk driving victim lawyers at Redkey & Gordon Law Corp for a no-cost evaluation of your claim after a drunk driving accident leaves you seriously injured.
Drunk driving victims often face staggering expenses after a drunk driving accident
When an accident occurs between sober drivers, either the victim or at-fault driver will often take evasive measures to mitigate the severity of a crash. When drunk drivers are involved in an accident, however, they rarely have the reflexes necessary to react to an imminent crash and take evasive measures, such as swerving into a shoulder or braking. As a result, victims are often left with more severe injuries than they would otherwise suffer. These serious injuries can leave victims with staggering expenses, such as:
Costs of extensive medical care: Victims of drunk driving accidents may need to be airlifted from the scene of an accident to ensure that they can receive the advanced emergency medical care they need after an accident. After the victim is stabilized, they may require days or weeks of hospitalization, and they could need in-home medical care and rehabilitation after being discharged from inpatient care. These forms of care will inevitably cost victims thousands of dollars, whether or not they have health insurance.
Lost wages: DUI crash victims may be forced to take extended time off work to recover from their injuries. Some victims are so severely injured that they are left permanently unable to return to their previous lines of work. Seasoned attorneys will pursue claims for past and future earnings lost as the result of an accident.
Pain and suffering: Accidents involving drunk drivers can be incredibly violent and traumatic. Victims left with serious injuries may have a right to compensation for the physical pain they incur as the result of an accident caused by a drunk driver.
Car Accident Content:
Victims of drunk driving accidents may be entitled to punitive damages
Generally, damages that victims can seek as the result of a personal injury claim are intended to reimburse them for expenses related to the accident. Punitive damages are different. These damages a form of compensation for the victim that are intended to punish the at-fault party in serious personal injury accidents. These damages are available to victims only when the responsible party's behavior has been particularly dangerous, unreasonable, or intentionally harmful, and that person understands that harm is a likely result of their conduct. Numerous California courts have ruled that drunk driving accident victims are entitled to punitive damages from the at-fault driver. These damages can provide much-needed funds to help victims rebuild their lives after a drunk driving accident.
Hit by a Drunk Driver in Stockton or Sutter Creek? The Attorneys at Redkey Gordon Law Corp can Help
If you've been injured in a drunk driving crash in California and need aggressive, dedicated legal support to get the money you deserve for your injuries, contact the seasoned, knowledgeable, and effective Stockton drunk driving lawyers at Redkey & Gordon for a free consultation at 209-267-1685.
Related Link:
Practice Areas
Testimonial
The best law firm in Amador County. Extremely professional, thorough, and fun to do business with!
Will B.
Request A Consultation
For a free consultation with a trusted personal injury attorney, call our office
or fill out the questionnaire below and we will get back to you shortly!