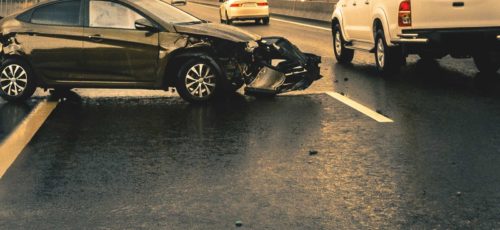 Personal Injury Attorney Lodi
The City of Lodi is located in California's Central Valley, close to the cities of Woodbridge, South and North Woodbridge, Acampo, and Victor. This city has a land area of 12.2 square miles and as of 2013, it had an estimated population of 63,338.
Lodi is blessed with a Mediterranean climate that brings warm, dry summers and cool, wet winters that are conducive for growing one of California's best wine grapes. This city is widely known as the "Zinfandel Capital of the World" with over 40 award-winning wineries in the locality.
A&W, one of the first American fastfood restaurant franchises started in Lodi. Today, Lodi is also home to several large companies that are engaged in manufacturing, general services, and agricultural businesses.
Things to Do in Lodi
Lodi offers numerous quality choices for dining, wine-tasting, and outdoor fun. Visitors can check out the art galleries, sip Zinfandel and other eclectic wines at the local wineries, or go biking and hiking outdoors.
Dog Bite Injury in Lodi
There are five dog parks in Lodi, all intended for the enjoyment of dogs and their owners. Accidents involving dog bites and vicious dog attacks can happen in any of these parks. In addition to safety measures such as muzzling of vicious or potentially dangerous dogs when outside an enclosure, dog owners of such dangerous dogs are required to obtain liability insurance for any damage or injury that their dog may cause to persons or other dogs.
Dog bites can cause serious harm, particularly to very young children or the elderly. A dog attack can result in lacerations, disfigurement, and death of the victim. Injured persons can also experience emotional trauma and pain and suffering arising from the dog attack.
If you or a family member suffers dog bite injury or is attacked by someone else's dog, you may claim compensation from the dog owner or their insurance company.
In Lodi, California and elsewhere in the Central Valley, the Redkey Gordon Law Corp. provides comprehensive legal services in a wide range of personal injury cases such as dog bite injury, premises liability, and other accidents. We devote full attention to all our clients and use all appropriate tools and legal techniques so that our clients can focus on recovering completely from their injuries.
Call us today at 209-267-1685 to request a complimentary consultation and to learn more about how we can help you with your personal injury claim.
We are located at:
Redkey Gordon Law Corp
3461 Brookside Rd, Suite D
Stockton, California 95219
We Also Serve The Following Areas:
Practice Areas
Testimonial
The best law firm in Amador County. Extremely professional, thorough, and fun to do business with!
Will B.
Request A Consultation
For a free consultation with a trusted personal injury attorney, call our office
or fill out the questionnaire below and we will get back to you shortly!