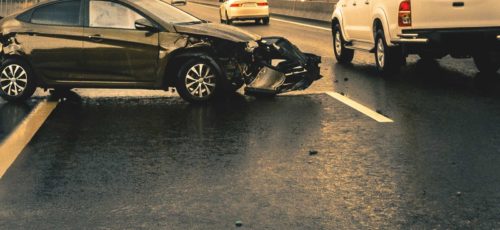 Sutter Creek, California

Causes of Wrongful Death
California law recognizes the right of a surviving spouse, children, or others to recover compensation after a negligent or wrongful act has taken the life of a loved one. When successful in a wrongful death claim, surviving family members can recover the costs of funeral and burial expenses; hospital and medical expenses; the loss of earnings, services, and support; the loss of companionship and guidance; and other legal damages. In Stockton and Sutter Creek, the dedicated personal injury attorneys at Redkey Gordon Law Corp have experience in all the different types of cases which may provide the basis for a wrongful death claim. If any of these tragic circumstances have happened to a beloved member of your family, call our office at 209-680-3083 for a no-cost, confidential discussion of your potential claims.
California Car Accidents
About 3,000 people die in California car crashes every year. That's an average of over eight people every single day. Car manufacturers continue to make cars safer every year with better design, newer materials, and the latest technologies, and for decades the rate of fatal car accidents went down every year. Unfortunately, the explosion of smartphone devices and the public's fascination with social media, along with the development of in-vehicle infotainment systems and other technologies have contributed to a resurgence in fatal car crashes, and the rates have been climbing every year for the past several years. When negligent or distracted drivers cause fatal rear-end or side-impact collisions or rollover crashes, surviving family members can hold those drivers accountable for the deadly mistakes they made.
Stockton Motorcycle Accidents
According to the National Highway Traffic Safety Administration, motorcycle riders are 27 times more likely to die in a crash than occupants of other vehicles. In California, which leads the nation in terms of motorcycle registrations, this fact is starkly realized. California leads the nation in terms of total motor vehicles registered as well, and while motorcycles account for only 3% of total vehicle registrations, they factor in 17% of all roadway deaths. Motorcycle riders are simply the most vulnerable riders on the road; their surviving family members deserve to hold negligent car and truck drivers responsible for taking the life of their loved one.
Sutter Creek Truck Accidents
Semi-trucks weigh 20 to 30 times more than passenger vehicles. When that much weight is transferred onto a car in a collision at highway speeds, the results are likely to be devastatingly catastrophic to the occupants of the smaller, lighter vehicle. Semi-truck underride accidents and collisions are responsible for thousands of fatalities every year. Accident investigations and roadside inspections frequently turn up trucks with bad tires and missing brake components, and drivers with incomplete licenses who have driven beyond the maximum allowable hours of service and falsified documents to hide their violations. Civil litigation is an effective means to hold trucking companies accountable and force them to change their behavior.
Pedestrian Accidents
Just as car passengers are more vulnerable in truck accidents and motorcycle riders are more vulnerable in car accidents, pedestrians are perhaps the most vulnerable of all segments of the population involved in motor vehicle accidents. Completely exposed to impact when crossing the street or walking alongside the road, pedestrian accident victims face a serious likelihood of serious injury or wrongful death after being struck by a motor vehicle.
Dog Bites
Dozens of people die every year due to attacks from Pit Bulls and related breeds, as well as German Shepherds, Rottweilers, Labradors, and other dogs. Statistics show fatal attacks to babies and children, senior citizens, and adults of all ages. Attacks may involve one dog or many dogs and may occur on or off the owner's property. One can simply not predict when, where, or why a dog bite will occur. What one can say with certainty is that California law holds dog owners strictly liable for injuries caused by their animals whether they knew the dog may be dangerous or not, and this includes liability for a wrongful death caused by a dog bite or animal attack.
Slip and Fall
Although not usually associated with fatality, a slip and fall can be immediately fatal or be the cause that eventually leads to death. A person of any age could suffer a terminal head or spine injury in a serious fall. For most people, a fracture is the most serious risk of a fall, but for elderly persons, a broken hip can be the start of a downward spiral the senior never recovers from. One in three persons over 65 will experience a fall, and it is known that thousands of people over 65 die from a fall each year. For seniors aged 64 to 84, a fall is the second leading cause of injury-related death, and falls are the number one leading cause of injury-related death for seniors 85 and older.
Property owners have a duty to maintain their premises in a reasonably safe condition and to promptly fix dangers or warn about hazards as soon as they become known or should have become known. Property owners are liable for injuries caused by their negligence, including fatal slip and fall injuries.
Help is Available after a Wrongful Death Tragedy in Stockton or Sutter Creek
If you have lost a loved one due to the negligence of another in Stockton or Sutter Creek, contact Redkey Gordon Law Corp at 209-267-1685 to find out how we can help you recover from this tragic and needless loss.
Related Link:
Practice Areas
Testimonial
The best law firm in Amador County. Extremely professional, thorough, and fun to do business with!
Will B.
Request A Consultation
For a free consultation with a trusted personal injury attorney, call our office
or fill out the questionnaire below and we will get back to you shortly!