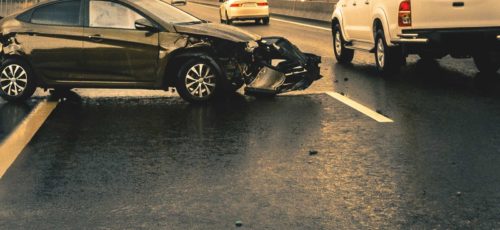 Personal Injury Attorney Cameron Park
Cameron Park in El Dorado County, California is home to nearly 20,000 residents and lies in the Northern California Gold Country in the Sierra Nevada foothills. It is thirty miles east of Sacramento and seventy miles west of the southern end of Lake Tahoe.
The community was once referred to as the home of "Sam's Town". It was a spot where many travelers stopped to rest while en route to and from Lake Tahoe. The residents of Cameron Park no longer need to travel by horse and buggy, and those living in Cameron Airpark Estates have the option of using a personal aircraft to get around. The wide streets in this unique residential area double as taxiways which lead residents to the adjacent Cameron Airpark, O61 airport.
Getting Around by Motorcycle in Cameron Park
The majority of residents in Cameron Park do not regularly commute by airplane but instead transport themselves by car or by motorcycle. The hot and dry summer weather, which extends well into the fall, allows motorcyclists to enjoy a lengthy riding season, and many are still able to ride even during the winter.
Operating or being a passenger on a motorcycle can be an exhilarating experience, but the unfortunate fact is that motorcyclists are at a greater risk of being in an accident than those in a passenger vehicle. According to the National Traffic Safety Administration:
4,586 motorcyclists died in crashes in 2014
92,000 motorcyclists were injured in crashes in 2014
Per mile traveled in 2014, the number of motorcycle deaths were 27 times the number of car-related deaths
Serious head injuries are common among motorcyclists
Why Do Motorcycle Accidents Occur?
Motorcycles are less visible and less stable than a passenger vehicle. Many motorcycle accidents are due to the negligence of other drivers on the road who are distracted, do not yield, are speeding and/or who may be impaired by drugs (including prescription medications) or alcohol.
Obtaining Legal Help
Redkey Gordon Law Corp is proud to have represented victims injured in motorcycle accidents, and to have recovered significant damages on their behalf for well over a decade in the Sutter Creek area. Our Stockton motorcycle accident attorneys maintain a direct and personal line of communication with their clients throughout the entire claims process, ensuring that they are comfortable and kept fully updated on their case.
Redkey Gordon Law Corp offers free initial consultations to anyone who has been involved in a motorcycle accident. To arrange for your complimentary no-obligation consultation, call 209-267-1685.
DIRECTIONS TO REDKEY GORDON LAW 40 HANDFORD St. SUITE B, SUTTER CREEK, CA
These directions are from Google Maps starting from:
Cameron Park, CA
Total Est. Time: 40 min
Total Est. Distance: 31.4 mi
Head north on Montclair Rd towards Knollwood Dr
Turn left onto Knollwood Dr
Turn left at the 1st cross street onto Cambridge Rd
Turn left to merge onto US-50 W towards Sacramento
Take exit 30 for Latrobe Rd/El Dorada Hills Blvd
Turn right onto El Dorado Hills Blvd
Continue onto Latrobe Rd
Turn left onto CA-16 E
Slight right towards CA-49 S
Slight right onto CA-49 S
Turn left onto Sutter Ione Rd
Turn left onto Spanish St
Turn right onto Hanford St/Old Rte 49
Destination will be on the right
Call us today (209) 267-1685
We are located at:
Redkey Gordon Law Corp
40 Hanford St. Suite B,
Sutter Creek, CA 95685
We Also Serve The Following Areas:
Practice Areas
Testimonial
The best law firm in Amador County. Extremely professional, thorough, and fun to do business with!
Will B.
Request A Consultation
For a free consultation with a trusted personal injury attorney, call our office
or fill out the questionnaire below and we will get back to you shortly!