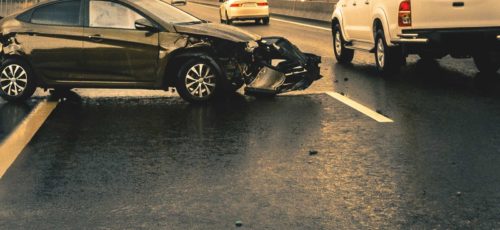 Personal Injury Attorney San Andreas
Situated along the State Route 49 in Calaveras County, California, the unincorporated town of San Andreas is one of California's historical landmarks, well known for its gold mines. This town has a land area of about 8.378 square miles and an estimated population of 2,783. It has a warm-summer Mediterranean climate that is characterized by warm and dry summers and cool and wet winters.
Interesting Places in San Andreas
This town is home to several historical attractions such as the Thorn House along E. St. Charles Street. Thorn House features a Carpenter Gothic style of architecture and was built in 1861. It has been added to the National Register of Historic Places. Other must-see places include the San Andreas Town Hall, the Metropolitan Cultural Center, Calaveras County Historical Museum, Calaveras County Archives, and the Mertzger Farms and Winery for some wine tasting.
Motorcycle Accidents in San Andreas
Riding a motorcycle in and around San Andreas is a popular mode of transportation that has its thrills and risks. However, this exposes riders to the possibility of a serious accident. In 2015, 3 out of 10 catastrophic accidents in San Andreas involved motorcycles, the latest of which resulted in the death of a motorcyclist on New Year's Eve.
Claiming Compensation
If you or a family member is injured in a motorcycle accident involving another vehicle, you may be able to claim compensation from the other driver or their insurance company. Your injury claim can cover all your past and future medical bills, any time off from work or lost income while undergoing treatment and recovery, and damages for your pain and suffering. Dealing with the other party or their insurance company requires knowledge and experience in the claims process. An experienced personal injury attorney can handle the process for you and represent you in negotiations leading to a settlement. By leaving legal matters in the hands of an experienced attorney, you can focus on healing and completely recovering from all your injuries.
In San Andreas and other parts of the Calaveras County, California, the Redkey Gordon Law Group has over 25 years of combined experience in motorcycle accidents and other personal injury cases such as pedestrian accidents, burn injuries, slip and fall accidents, and wrongful death. We can assist you in finding quality health care professionals who can provide treatment even if you don't carry insurance. We diligently fight for every client's case in order to obtain the settlement that they legally deserve.
We encourage you to speak to one of our friendly Stockton Injury attorneys at 209-267-1685 for a complimentary consultation about your case.
Directions to Redkey Gordon Law 40 Hanford St. Suite B Sutter Creek, CA 95685 from San Andreas, CA
These directions are from Google Maps starting from:
San Andreas, CA
Total Est. Time: 29 min
Total Est. Distance: 20.0 mi
Head northwest on E St Charles St toward Church Hill Rd

Slight right onto CA-49 N

Turn right to stay on CA-49 N

Turn right onto Old Calfornia 49

Turn right onto Randolph St

Turn left at the 1st cross street onto Boston Alley
Destination will be on the left
Call us today (209) 267-1685
We are located at:
Redkey Gordon Law Corp
40 Hanford St. Suite B
Sutter Creek, CA 95685
We Also Serve The Following Areas:
Practice Areas
Testimonial
The best law firm in Amador County. Extremely professional, thorough, and fun to do business with!
Will B.
Request A Consultation
For a free consultation with a trusted personal injury attorney, call our office
or fill out the questionnaire below and we will get back to you shortly!