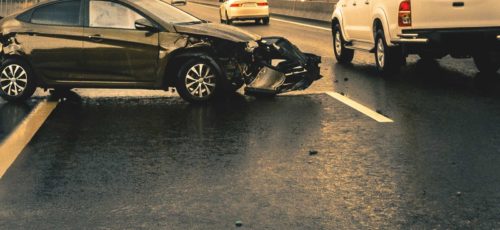 Personal Injury Attorney Valley Springs
Valley Springs, formerly 'Valley Spring' and 'Spring Valley', is a census-designated community in California's Calaveras County. This small community, which is situated outside of the state capital of Sacramento, measures less than 10 miles in size, and has a population of roughly 3,500 people.
The community dates back to the 1800's, when the San Joaquin and Sierra Nevada Railroad constructed a narrow-gauge line connecting Valley Springs and the early settlement of Brack's Landing. The railroad was later absorbed by the Southern Pacific Railroad, which replaced the narrow-gauge line with a standard-gauge line.
Valley Springs is also registered as a historical landmark in California, after it was determined that the town had a statewide historical significance.
Despite its small and fairly rural setting, residents of Valley Springs may still experience accidents, like bike or pedestrian accidents, which could require additional legal services.
Have You Been Injured in a Pedestrian Accident?
Pedestrian injuries caused by motor vehicles are all-too-common occurrence in communities across the United States. That is particularly true in many areas of California, especially in urban or other high-traffic areas. Despite the frequency of these types of accidents, it remains almost impossible to prevent them entirely – it is up to drivers to exercise caution when sharing the roads with pedestrians, and for pedestrians to take care when crossing roads.
However, pedestrians continue to face risks when sharing the roads with drivers. In fact, recent statistics indicate that traffic accidents cause pedestrian injury every eight minutes. Back in 2010, it was estimated that more than 70,000 pedestrians were injured in accidents involving trucks, cars or other motor vehicles. Unfortunately, around 4,000 pedestrians also lose their lives each year, due to auto or related accidents.
Though not all cases are the same, pedestrian accidents commonly involve injuries like:
Head and neck injuries
Spinal or other back injuries
Lacerations
Broken bones
Those injured in traffic-related incidents may face a number of challenges related to their personal injury, including lost wages, reduced earning capacity, mounting medical or rehabilitative costs or pain and suffering.
Can I File a Pedestrian Accident Claim?
If you have been injured in a traffic accident, you may be eligible to file a personal injury claim. If you are unsure whether or not you have grounds for a pedestrian accident claim, it is in your best interests to contact a personal injury attorney, who can evaluate your case and recommend a strategy to recover potential damages.
That's where the legal team at Redkey Gordon Law Corp. comes in. Our personal injury attorneys have years of experience in handling these types of claims, and can help assess your case to determine what, if any, damages may be recovered. If you are dealing with personal injury, you could face a lengthy road to recovery. Let our attorneys advocate on your behalf while you focus on your physical and emotional rehabilitative needs.
We are here to support you and your loved ones in your recovery. To schedule an initial consultation to assess your case, call our attorneys at 209-267-1685.
Directions to Redkey Gordon Law 40 Hanford St. Suite B Sutter Creek, CA 95685 from Valley Springs, CA
These directions are from Google Maps starting from:
Valley Springs, CA
Total Est. Time: 32 min
Total Est. Distance: 22.1 mi
Take Paloma Rd to Watertown Rd

Head northwest on Laurel St toward Daphne St

Turn right at the 1st cross street onto Daphne St

Continue onto Paloma Rd

Take Sandretto Rd, Buena Vista Rd and CA-88 E to Randolph St in Sutter Creek

Continue straight onto Watertown Rd

Turn right onto Campo Seco Rd

Turn left onto Sandretto Rd

Continue onto Pardee Dam Rd

Turn left to stay on Pardee Dam Rd

Turn left onto Stony Creek Rd

Turn right onto Buena Vista Rd

Turn right onto CA-88 E

Turn left onto Ridge Rd

Turn left onto Old Sutter Hill Rd/Sutter Hill Rd
Continue to follow Sutter Hill Rd

Turn right onto Main St/Old Calfornia 49

Drive to Boston Alley

Turn right onto Randolph St

Turn left at the 1st cross street onto Boston Alley
Destination will be on the left
Call us today (209) 267-1685
We are located at:
Redkey Gordon Law Corp
40 Hanford St. Suite B
Sutter Creek, CA 95685
We Also Serve The Following Areas:
Practice Areas
Testimonial
The best law firm in Amador County. Extremely professional, thorough, and fun to do business with!
Will B.
Request A Consultation
For a free consultation with a trusted personal injury attorney, call our office
or fill out the questionnaire below and we will get back to you shortly!