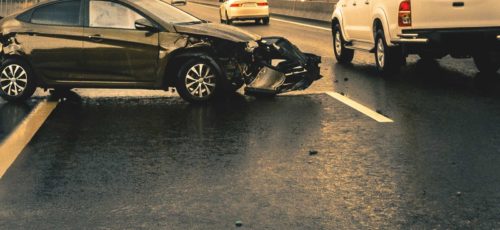 Stockton, California

Stockton Brain Injury Attorney
One of the most serious types of injuries is a brain injury. Brain injuries are so serious, in fact, that they are classified as catastrophic injuries. While not all brain injuries will have permanent effects, even minor brain injuries can be disruptive and temporarily disabling.
At the law office of Redkey Gordon Law, our experienced Stockton brain injury attorneys know that if you or a loved one has suffered a brain injury, you may have questions about your legal rights, how to recover compensation, and what the future will look like. To learn more about filing a personal injury claim for a brain injury, call our law firm today. We offer free consultations.
Types of Brain Injuries
The human brain is an incredibly unique organ, in large part because how one person's brain responds to the same type of brain injury suffered by another person may be entirely unique; it is hard to predict the long-term complications of a brain injury on a patient-by-patient basis.
One thing that may impact the effects of a brain injury is the type of brain injury suffered. There are multiple types of brain injuries, including:
Closed brain injuries. A closed brain injury happens as a result of an external force acting upon the skull/brain, rather than a penetrating injury. For example, an object hitting the head and causing a concussion is a type of closed brain injury. Types of closed brain injuries include:
Concussion.

A concussion is the most common type of closed brain injury. This type of injury happens when the head is hit with force.

Coup-contrecoup injury

. A coup-contrecoup injury occurs when the head is hit with such great force that the brain sustains injury at the location of force, but also on the direct opposite side of the injury site as a result of the brain slamming into the wall of the skull.

Diffuse axonal injury

. A diffuse axonal injury occurs when the head is subject to shaking or rotational forces to the point that there is shearing of the brain's axons. Shaken Baby Syndrome is a type of diffuse axonal injury.
Penetrating brain injuries. In contrast to a closed brain injury where the head is hit with force or subjected to shaking/rotational forces, a penetrating brain injury occurs when the skull and brain are penetrated with an object, such as a knife, bullet, or tool.
Hypoxic/anoxic brain injuries. Hypoxic and anoxic brain injuries occur when the supply of oxygen to the brain is limited or when the brain is completely deprived of oxygen. This can happen to fetuses and newborns during gestation or the birthing process, as a result of a medical condition (such as a stroke), or as the result of an acute accident, such as drowning.
Complications from a Brain Injury
The effects and complications of a brain injury that a victim experiences will vary greatly depending on the patient and the type and severity of the brain injury. Common symptoms and complications, as explained by the Mayo Clinic, include:
Sensory problems, such as blurred vision, ringing in the ears, changes to smell

Behavioral and cognitive compilations, including trouble controlling mood and emotion, memory and concentration problems, depression and anxiety, disruptions to sleep, slurred speech, and profound confusion

Physical symptoms, such as nausea, vomiting, seizure, loss of coordination, and weakness
In addition to many of the above symptoms, there are other risks and complications of a traumatic brain injury. These include:
Coma.

If a person is unconscious and unable to respond to any external stimuli, they are in a coma. A coma can turn into a vegetative state.

Minimally conscious or vegetative state.

A person who is in a vegetative state may remain in this state—referred to as a permanent vegetative state—or they may move into a minimally conscious state. A person in a minimally conscious state has some awareness of their surroundings.

Brain death/death.

In the most severe of cases, a traumatic brain injury can lead to death or to brain death. Brain death occurs when doctors can no longer detect any activity in the brain or brain stem.

Seizures.

Some people who suffer a traumatic brain injury will develop a seizure disorder long-term. This is called post-traumatic epilepsy, and can be very dangerous.

Intellectual challenges.

A person may experience changes in their thinking and cognitive skills; this is a very common complication of a brain injury, and it can be long-term or permanent. People who suffer a brain injury may experience trouble thinking, reasoning, learning, judgment, problem-solving, decision-making, problem-solving, multitasking, and more.

Communication problems.

One of the most challenging compilations of a traumatic brain injury is dealing with communication problems. It can be very difficult to understand speech and writing, remember certain words, speak, follow conversations, organize thoughts, interpret nonverbal cues, and more. This can also lead to social problems.

Behavioral and emotional problems.

People who suffer traumatic brain injuries may also struggle with behavior and emotional problems long after the injury poses an acute threat to their life. Depression, anxiety, mood swings, angry outbursts, and difficulty with self-control are all common.
Damages from a Brain Injury
The effects and complications listed above can be very traumatic and disabling for a person to live with. In addition to the many physical, emotional, cognitive, and sensory complications of a brain injury, however, a person may also incur high medical bills, suffer lost wages, and experience pain and suffering as a result of their injury. By bringing forth a personal injury claim for damages, you can seek compensation for the value of your:
Medical expenses,

including all future medical expenses related to your injury, such as future surgeries, at-home accommodations and care, and medications.

Lost wages

, including future lost wages and the value of your lost earnings and benefits.

Pain, suffering, and emotional distress

—while these damages are intangible and more difficult to calculate, they are no less important in a personal injury claim.
Common Causes of Brain Injuries
As explained above, brain injuries occur when the head is hit with force, subjected to rotational forces, penetrated with an object, or deprived of oxygen. Some of the most common types of accidents and incidents that result in these types of injuries include:
Bicycle accidents;

Drowning/near-drowning accidents;

Boating accidents;

Sports accidents;

Falling object accidents;

Assaults;

Workplace and construction site accidents; and

Defective product-involved accidents.
Liability for a Brain Injury in Stockton
If you have been involved in an accident that led to a brain injury and you believe that someone else was to blame for your injuries, you maintain the right to file a lawsuit for damages against the at-fault party. In order to win your suit, you'll need to provide evidence that the defendant owed you a duty of care, the defendant breached the duty of care owed to you, the breach of the duty of care was the proximate cause of your harm, and you've suffered actual damages as a result.
"Breaching the duty of care" can take many different forms, but it usually involves negligence—the failure to exercise the same degree of care that a person of ordinary prudence would in the same situation. Examples of negligence that could lead to a traumatic brain injury might include speeding or driving drunk, failing to maintain a property in a safe condition, failing to coach a student on how to properly tackle, and more.
How a Stockton Brain Injury Attorney Can Help You
Proving liability can be very complex, as you must be able to prove that the defendant acted negligently and that your injuries would not have been incurred but for the defendant's negligence. As you focus on your recovery, undertaking all of the necessary steps to prove the elements of a personal injury claim on your own can be overwhelming. A personal injury attorney in Stockton can help you by investigating your case, working with experts to build your claim, talking to eyewitnesses, calculating your damages, and handling all claim documents and communications on your behalf. Additionally, our Stockton brain injury attorneys can also help you by representing you during settlement negotiations and filing a lawsuit for damages and litigating your case if a settlement cannot be reached.
When you work with an attorney, you have an advocate on your side whose job it is to do everything possible to improve the outcome of your case. As you focus on your recovery, your attorney can focus on getting you a fair settlement. And because brain injury attorneys work on a contingency fee basis, you never have to worry about paying upfront or hourly fees.
Call Our Stockton Brain Injury Attorney Today
To learn more about the office of Redkey Gordon Law and our Stockton brain injury attorneys, please call us directly today. We have experience representing clients like you throughout Stockton and the surrounding areas and can get started on your case immediately. Reach us by phone or online for your free consultation.
Practice Areas
Testimonial
The best law firm in Amador County. Extremely professional, thorough, and fun to do business with!
Will B.
Request A Consultation
For a free consultation with a trusted personal injury attorney, call our office
or fill out the questionnaire below and we will get back to you shortly!