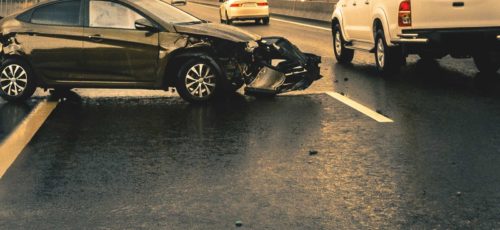 Angels Camp

Personal Injury Attorney
In Calaveras County, California, there's only one incorporated city – Angels Camp. Sometimes referred to as City of Angels or Angels City, Angels Camp measures less than 3.7 square miles in size, and features a population of roughly 3,835 people.
Historically, Angels Camp is widely regarded as the inspiration for Mark Twain's short story, "The Celebrated Jumping Frog of Calaveras County." The story is allegedly based on a story that Twain claimed that he had heard in the city's Angels Hotel back in 1865.
The community continues to commemorate the event with the Jumping Frog Jubilee every year. As a result, the community has come to be known by some as "Frogtown", and during the jubilee each year the amount of visitor traffic grows – along with the possibility of auto accidents.
When car, bus, truck, and pedestrian accidents occur, victims often experience devastating consequences, including severe personal injury.
Vehicle Accidents in Northern California
In California as a whole, automobile accidents are increasingly common. Unfortunately, that also means that a growing number of people are left dealing with severe personal injury, many of which may be caused by another party's negligence.
Though not all auto accidents are severe, the injuries that result from them may be. While some accidents may result in minor cuts and bruises, other accidents may be far more traumatic, and can include injuries like:
Spinal injuries
Bone fractures
Dislocated joints
Soft tissue injuries
Only a licensed medical professional can diagnose such injuries. That's why it is so important to consult with a doctor immediately after any auto accident – a qualified professional can help diagnose your injuries, or provide a clean bill of health.
Am I Eligible to File a Personal Injury Claim?
If you or someone you love has been injured in an auto accident, it is important that you enlist the help of a qualified personal injury attorney. National statistics indicate that seeking the advice of a personal injury attorney in auto accident claims can help victims receive roughly 40-60 percent more in settlements, compared to individuals who choose to represent themselves.
In Angels Camp and the areas surrounding Sacramento, the attorneys Redkey Gordon Law Corp. are focused on handling personal injury claims, including auto and truck accidents. We understand that recovering from severe personal injury is never easy, and that's why we are committed to fighting for you and your loved ones. Regardless of your situation, our team will work with you and healthcare professionals to build a sound case that yields the full and fair results that you deserve.
We encourage you to call our office today to schedule your initial consultation. To get started, contact our personal injury attorneys, without obligation, at 209-267-1685.
Directions to Redkey Gordon Law 40 Hanford St. Suite B Sutter Creek, CA 95685 from Angels Camp, CA
These directions are from Google Maps starting from:
Angels Camp, CA
Total Est. Time: 45 min
Total Est. Distance: 32.3 mi
Head northwest on CA-49 N/S Main St toward Finnigan Ln
Continue to follow CA-49 N

Slight right to stay on CA-49 N

Turn right to stay on CA-49 N

Turn right onto Old Calfornia 49

Turn right onto Randolph St

Turn left at the 1st cross street onto Boston Alley
Destination will be on the left
Call us today (209) 267-1685
We are located at:
Redkey Gordon Law Corp
40 Hanford St. Suite B
Sutter Creek, CA 95685
We Also Serve The Following Areas:
Practice Areas
Testimonial
The best law firm in Amador County. Extremely professional, thorough, and fun to do business with!
Will B.
Request A Consultation
For a free consultation with a trusted personal injury attorney, call our office
or fill out the questionnaire below and we will get back to you shortly!