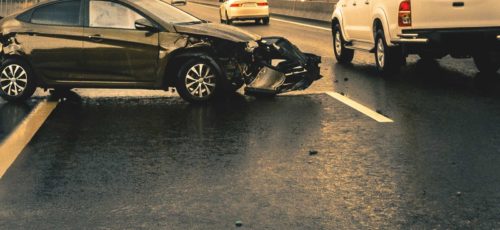 Personal Injury Attorney Folsom
The city of Folsom in Sacramento County, California is named after Joseph Libbey Folsom who bought the land and originally developed the area which was originally known as Granite City. The city was renamed Folsom in 1855 after Joseph Folsom's death.
Today the city is home to over 73,000 residents. The area is known for its expansive bike trails, but most people associate the city of Folsom with the world renowned Folsom Prison (FSP). Not only did Johnny Cash write a song about FSP and record a live album there, but the prison has also been the location for several popular films and has been referenced in video games.
A City with a Low Crime Rate
Folsom is also recognized for its very low crime rate in comparison to most other cities in the United States. The majority of crimes which occur in the city are property-related crimes such as burglary, larceny, theft and vandalism.
Car Accidents Occur Every Day
However, while being a low crime area is obviously beneficial to its residents and visitors, Folsom still has its share of automobile accidents. Minor fender benders occur every day in Folsom and occasionally more serious accidents occur. What those involved in a vehicle accident must understand is that California is a "fault" car insurance state.
Are There Any Benefits to Living in a "Fault" State?
Drivers who live in a no-fault car insurance state are forced to turn to their own car insurance company to receive payment for items such as property damage, lost income, and medical bills. It does not matter who is considered to be "at-fault" for the accident.
The benefit of living in a "fault" state is that there are far fewer restrictions in terms of what an injured driver or passenger can do after an accident. In California, you can obtain compensation for your losses by:
Filing a claim under your insurance policy
Seeking a claim through the insurance company of the at-fault driver
Filing a personal injury lawsuit directly against the at-fault driver
Redkey Gordon Law Corp has proudly represented and settled claims for personal injury claimants for over fifteen years. Our firm understands the depth of the medical treatment, care, and compensation required for injured victims to heal and resume a happy and healthy life.
Redkey Gordon Law Corp offers free no obligation consultations to anyone who has been injured in a car accident. If you or someone you know has been injured in a car accident, you can speak to one of our Stutter Creek & Stockton auto accident attorneys today at 209-267-1685.
DIRECTIONS TO REDKEY GORDON LAW 40 HANDFORD St. SUITE B, SUTTER CREEK, CA
These directions are from Google Maps starting from:
Folsom, CA
Total Est. Time: 45 min
Total Est. Distance: 33.6 mi
Head south-west on Sutter St towards Riley St
Turn left at the 1st cross street onto Riley St
Turn right onto Lembi Dr
Turn left onto Sibley St
Continue onto Prairie City Rd
Use the right lane to merge onto US-50 E via the slip road to S Lake Tahoe
Take exit 30A to merge onto Latrobe Rd
Turn left onto CA-16 E
Slight right towards CA-49 S
Slight right onto CA-49 S
Turn left onto Sutter Ione Rd
Turn left onto Spanish St
Turn right onto Hanford St/Old Rte 49
Destination will be on the left
Call us today (209) 267-1685
We are located at:
Redkey Gordon Law Corp
40 Hanford St. Suite B,
Sutter Creek, CA 95685
We Also Serve The Following Areas:
Practice Areas
Testimonial
The best law firm in Amador County. Extremely professional, thorough, and fun to do business with!
Will B.
Request A Consultation
For a free consultation with a trusted personal injury attorney, call our office
or fill out the questionnaire below and we will get back to you shortly!